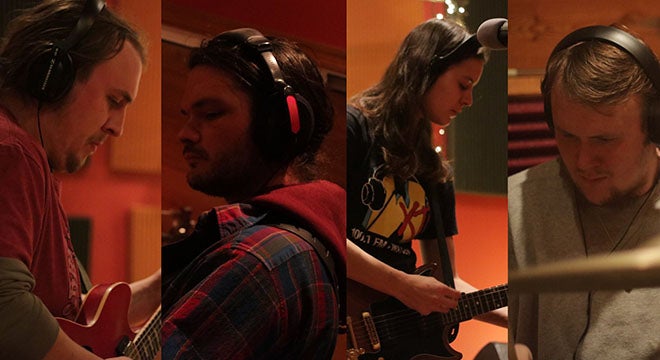 Sat, Jan 18, 2020
The BLNDRS
with Prince Bellerose and Weedeaters
s
The BLNDRS are a psychedelic rock band from Central Virginia. The four-piece rock outfit has been playing unforgivingly honest and original rock'n'roll since 2015, and has nurtured an impressive regional following. The group is best known for their creative and dynamic grooves and their unpredictable improvisation, but The BLNDRS have also come to be known for the culture of friendship, intimacy, and positivity that the band of friends exude, both on and offstage. Their self-titled EP was released in 2017, and have played over 100 shows since its debut.

Alice, Nate, Tommy, and Ben all are songwriters, multi-instrumentalists, and vocalists in the band and in their personal projects. While you will undoubtedly see Ben behind the drums, Tommy playing bass, and Nate and Alice on guitar at any given show, this is in no way the limit of The BLNDRS. Consisting of four best friends, two twin brothers, and a couple, The BLNDRS have carved out their own universe of fun and friendship through the language of music. The four musicians grew up together, and have struggled and overcome together. This is evident in their collective presence, and the joy emanating from the stage along with the music.
Prince Bellerose (PBR) is an Indie Soul band from Harrisonburg, Virginia. They weave together soulful melodies with tight grooves for a truly unique and captivating sound. Together, guitarist Valentin Prince, bassist Daniel Bellerose, and drummer Joseph Harder combine their diverse influences, spanning funk, folk, and everything in between, to create a sound that is fresh and powerful. At a Prince Bellerose concert, you'll hear anything from funk bass licks to disco beats, to soul anthems. Packing their sets with captivating originals, powerful covers, and tight improvisation, Prince Bellerose is creating a sound that transcends traditional genres and evokes something both new and old.
Local string band playing a wide range of tunes including Blues, Bluegrass, Old Time and Swing.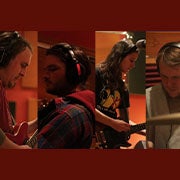 Doors

6:30pm

Show

8:30 PM

Price

$10 Advance

$10 Day of Show
SHOWINGS
This event has already occurred.