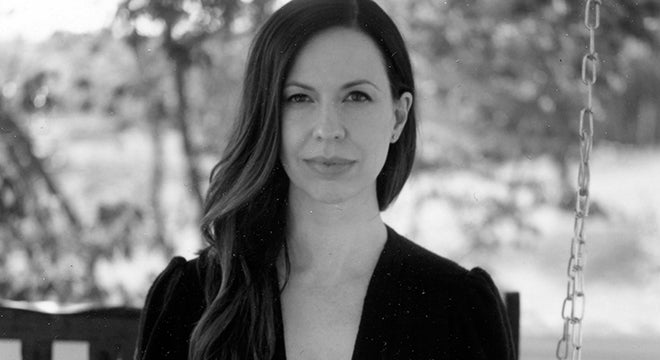 *CANCELLED* Joy Williams (Civil Wars)
Sun, Apr 28, 2019
*CANCELLED* Joy Williams (Civil Wars)
with special guest Anthony da Costa
With deep regrets and sincere apologies, it is my unfortunate duty to inform you that
we now need to cancel these upcoming dates for Joy Williams.

Due to a wholly unexpected and very difficult personal matter, Joy and her family are
unable to travel and tour, as scheduled...

We will reschedule these shows, as soon as possible...but for the time being, we are
unable to project exactly when that may occur. This requires that all tickets be refunded.

There will be further info and direction in the upcoming days.

We could not be more sorry about this...and we do so very much appreciate your continued
support in this very difficult time for Joy.
About Joy Williams:
Joy Williams is a singer-songwriter from Santa Cruz, CA who now lovingly calls Nashville, TN home.
Formerly of four-time Grammy Award-winning Folk, Country and Americana duo The Civil Wars, Joy recently recorded her forthcoming solo album, Front Porch, produced by Kenneth Pattengale of The Milk Carton Kids.
Following the recent birth of her second child, Joy is steadily performing new music from Front Porch live in advance of the album's release in 2019.
Listen to two new songs from Front Porch, "Canary" and "The Trouble With Wanting" here now.
About Anthony da Costa:
Anthony da Costa's songs don't extend metaphors or spin yarns. They shoot straight. The singer-songwriter and guitarist speaks plainly, from the heart and the gut.
With his latest work, including his recent solo album DA COSTA, he adds the musical force of some of American folk and roots' seminal cities to his forthright style. "In the past few years, since I moved from New York to Austin and then to Nashville, I've found my voice as a songwriter," muses da Costa. "I've honed my band, made strong musical friendships. I felt like I started over and found what I needed to say." You can hear it clearly in his songs, whether they are steeped in rock-country grit or frank folk.
A seasoned sideperson, he's toured extensively with Grammy-winning performers (Sarah Jarosz) and Americana darlings (Aoife O'Donovan). He's shared the stage with everyone from Judy Collins to Kenny Loggins, played major festivals and late-night shows (CONAN), and written songs with hitmakers (Steve Poltz).
da Costa grew up listening to everything: folk singers, rock icons, bluegrass revivalists, roots-rock storytellers like Dylan, as well as the pop on the radio. "I grew up listening to boy bands, singing in the church choir, performing in school musicals," recalls da Costa. "There's always a pop aspect to what I do, but one of my favorite singers is George Jones," whose influence resounds in da Costa's often tender tenor.
He started writing in his early teens, a precocious performer unafraid to stand up at open mic with a guitar and rack harmonica, no matter who teased him. He listened in awe to seasoned folk singer-songwriters like Dan Bern, who could mesmerize an audience for hours with his originals. "Dan inspired me, the way he could move from heartbreak to humor. I wanted to have the material to play long gigs like that. I wanted to build community from those experiences," reflects da Costa. "Throughout high school and college, I lived a double life. Any spare moment I had I spent writing, recording, touring, performing, doing everything I could to get better."
He succeeded, becoming the youngest winner of the songwriting contests at Falcon Ridge and Kerrville Folk Festivals in his mid-teens, competing against performers several times his age. He played gigs at any coffeeshop he could near his hometown of Pleasantville, NY, carrying a thick binder of favorite covers with him. Over time, he replaced more and more of the classic songs with his own work.
When da Costa went to New York City for college, he began to move away from music that would help him shout over an espresso machine, toward music that captured listeners with its forceful simplicity. He was inspired by Tony Scherr, Bill Frisell's bassist and a gifted maverick guitarist in his own right, who played gigs at the same downtown Manhattan venue he did.
"Tony played like a weirdo Jimi Hendrix, sang like a weirdo Willie Nelson," da Costa recalls. "He taught me the importance of sustain, of slowing down and digging into a note. Thanks to him, I fell in love with the trio format of guitar, bass, and drums, a format I use in my own work. You can cover so much ground with a trio. At some point, I wanted to do everything with just those instruments."
da Costa's approach to his own instrument shifted significantly. He was used to banging away on the guitar for maximum impact, to shredding for maximum showiness. Then, after a long tour, his hands protested. "After many years of intensive playing, I started to feel discomfort due to overuse, in both hands. That marked a change in a lot of things for me," he reflects. "I started thinking a lot more, picking up the electric guitar. I had to use a lighter touch and focus more on nuance. I got more interested in dynamics, in building from a whisper."
These musical explorations unfolded further when da Costa left his old stomping grounds behind for Austin, Texas. It was a clean, hard break, as he hopped into his car with a few belongings. He fell hard for the quirky, music-loving city. Its laidback vibe contrasted with terse hustle of New York, nurturing a new turn in da Costa's writing and playing.
As he played with legendary Austin songwriters like Jimmy LaFave, Texas' straightforward ethos seeped into da Costa's sleek lyrics. "For me, the goal with songs is to get you to feel something, yes or no. Feel something, whatever you want, as long as you relate in some way," da Costa notes. "In my music, this comes out in plain speech, something that's relatable and interesting enough to affect you. On DA COSTA I wrote a lot about relationships, about what fell apart and what my experience says about the world. What I learned from it."
What started in Austin couldn't end there, however, as da Costa realized after a few years he was a little too comfortable for his own good. He struck out once again, this time heading for Nashville, where he began writing, and pouring himself into his solo career. He challenged himself by collaborating with far-flung musical friends like Jarosz (the two will release several songs together this year) and Adam Levy (Norah Jones)
"I feel I'm just getting my own music off the ground, though I've been playing it for 13 years," da Costa muses. "But everything I've done has contributed to my knowledge. It was the prelude, and now I know singing and writing my songs is most important to me."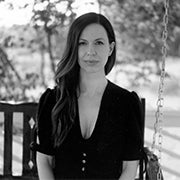 Doors

6:00 PM

Show

8:00 PM

Price

GA Fully Seated

$18 Advance

$20 Day of Show