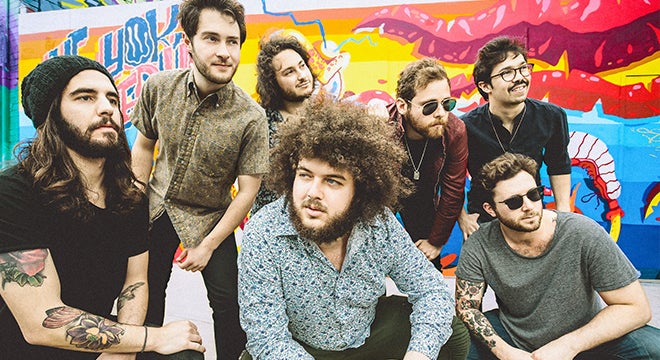 Sun, Mar 25, 2018
Ripe
with Los Elk
About Ripe:
Ripe is seven musical soulmates who refuse to believe in a single definition of dance music. They are an unstoppable groove, an extended moment of ecstatic release, the catalyst for taking "just another night" and elevating it into something else entirely. They are the swagger of funk filtered through a rock anthem, a musical journey that somehow gets as stuck in your head as your favorite pop banger. They are the anchors of a rapidly growing community, a series of new friends becoming good friends becoming part of the extended family as their sound spreads and their world deepens. They are here to look at joy with the same depth as most people look at sadness, to find a happiness that is heavier and more meaningful than simply a distraction from the negative. Born all over, formed in Boston, Ripe is ready to bring the whole world to its feet.
About Los Elk:
Since their 2011 start at Skidmore College, Los Elk has quickly evolved into one of Boston's premier Indie Rock bands, making waves as the city's newest must-see act.

Mixing Indie-Rock with flares of Funk and RnB, Los Elk's razor sharp sound and high energy performance drew attention, and it wasn't long before they were playing packed bills along the east coast. The band's fresh approach to songwriting, which brings musical edge to creative pop numbers, has even landed them in Spotify's U.S Viral 50 chart. From sold out clubs and festival appearances, to backyard acoustic gigs in the heart of Boston, Los Elk is a dynamic four piece that can currently be found tearing up the east coast with their motley crew of die hard fans and friends.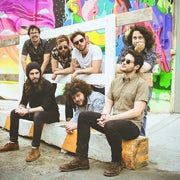 Doors

6:30 PM

Show

8:30 PM

Price

$12 Advance

$15 Day of Show
SHOWINGS
This event has already occurred.