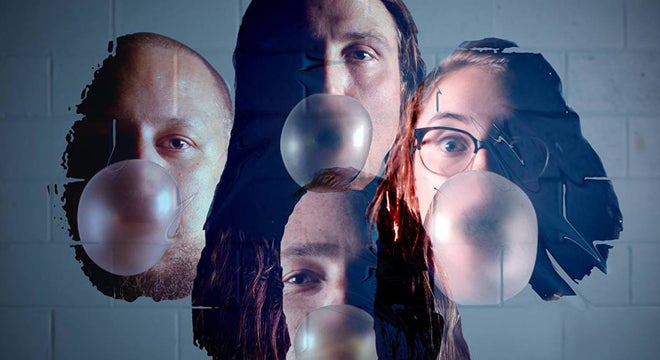 Sweet Tooth and frandz EP Release Party
Fri, Dec 8, 2017
Sweet Tooth and frandz EP Release Party
with Sorority Boy, AD Carson & Juliana Daughtery
Sweet Tooth started out as a garage band. They literally played in a garage before more reasonable practice space became available. And it was from those humble beginnings that a sound was born. Not too pushy or loud. But not shy nor shrinking either. It was a an old sound that appeared in a brand new place. It was THEIR sound.
"The resulting music is kind of dream pop, kind of prog, kind of rock, kind of folk, kind of experimental, kind of psychedelic and kind of electronic." -Erin O'Hare C-Ville Weekly
"I normally don't like to label my band's genre. But when I do, I describe it as Stadium Soft Synth Garage." -Greg Sloan, drummer of Sweet Tooth
Sweet Tooth is composed of Paige Naylor on Synth and Vocals; Kevin Davis on every keyed instrument known to man and Vocals; Ryan Maguire on Guitar and Vocals; with Greg Sloan on Percussion and Vocals.
A.D. Carson is a performance artist and educator from Decatur, Illinois. His work focuses on race, literature, history, and rhetorical performances, and has been featured by Complex, Forbes, The Guardian, NPR's All Things Considered, OkayPlayer, Time, and XXL among others. His most recent project is Sleepwalking, Vol. 1: A Mixtape. This work extends from his doctoral dissertation, which he submitted in rap album form, Owning My Masters: The Rhetorics of Rhymes & Revolutions. Carson is currently assistant professor in Hip-Hop and the Global South at the University of Virginia.
Juliana Daugherty has spent her life making music, from her early years as a classical flutist to her more recent tenure as a vocalist in Charlottesville folk and pop outfits Nettles and the Hill and Wood. On her debut solo release, Light, Daugherty sifts through these sounds to create her own distinctive, well-wrought bedroom pop. Equal parts polymath pocket grooves and fragile but resolute lyricism, this suite of songs offers a cohesive collection of musical range and human insight. Its instrumentation is cool and immersive, sparkling with flourishes and overlaid with the poignant, powerful gravitas of Daugherty's voice. Light is due out early next year from Austin-based independent label Western Vinyl.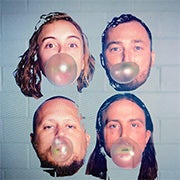 Doors

6:00 PM

Show

8:00 PM

Price

$7 Advance

$10 Day of Show
SHOWINGS
This event has already occurred.