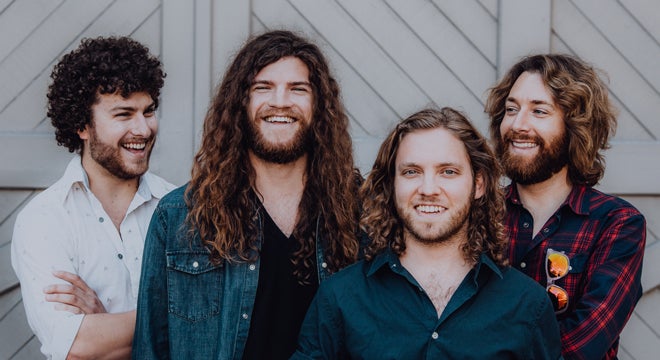 Thu, Jan 18, 2018
The Trongone Band
with South Hill Banks
Hailing from Richmond, VA, The Trongone Band is touring in support of their 2017 debut album, "Keys to the House", released on Harmonized Records. With a sound that Paste Magazine likens to the "freak-outs of My Morning Jacket with the Muscle Shoals-inspired Leslie speakers and The Band's narrative storytelling", The Trongone Band is turning heads and making an impact on the Southern Rock 'n' Soul and Americana scenes.
Formed by brothers Andrew and Johnny Trongone with father John Sr on bass, The Trongone Band (tron-GO-knee) has grown from a family affair, playing a weekly sold out residency at Richmond's Cary Street Cafe, to a full on touring machine with the addition of keyboardist Ben "Wolfe" White and bassist Todd Herrington. In the words of Live for Live Music, "the quartet has come together to create an old-school and all-in-the-family sound reminiscent of the Allman Brothers while still keeping it fresh with their cutting edge original compositions that also infuse funk and blues into the mix."
Keeping with the homegrown vibe, the band nestled into the woods outside of RVA, tapping into Montrose Recording's Flickinger console, one of only seven remaining in the world. Known as the console that revolutionized the recording industry in the 60s & 70s, the Flickinger provided the warm sounds that turned into "Keys to the House" and brought to life what MusicFestNews described as "imagery of boxcar drifters, rolling hills and dirt roads that are easy to close your eyes and get lost in".
Summer and Fall of 2017 saw The Trongone Band taking "Keys to the House" on the road while touring in support of Americana stalwarts Reckless Kelly, American Aquarium and Cris Jacobs. Having graced the stages of Virginia's Roosterwalk, Tennessee's Riverbend Music Festival, Florida's Riverhawk Festival, West Virginia's Deep Roots Mountain Revival and The Allman Brothers' Peach Festival, the band is primed for a busy 2018 festival season. This four-piece ensemble may not all be related, but with a chemistry so emphatically discernible, it's fair to call them brothers.
South Hill Banks – Lance Thomas (vocals, guitar), Eric Horrocks (mandolin, vocals), Ryan Horrocks (banjo), Dan Fiasconaro (guitar, vocals), and Matt Eversole (upright bass) – have carved a niche for themselves in the Richmond music scene with their genre-bending psychedelic bluegrass sound. Formed in August 2015 in Richmond, Virginia, South Hill Banks pulls from a wide range of influences such as Phish, Tony Rice, The Grateful Dead, Doc Watson, and Sam Bush to keep audiences entertained with a blend of sounds old and new.

Since the release of their debut album, Riverside Dr., South Hill Banks have taken central Virginia by storm, headlining a multitude of small- and medium-sized venues and working aside national touring groups with a devoted and ever-growing fan base following every step of the way.

South Hill Banks are currently performers-in-residence at The Camel in Richmond, Virginia, appearing on the 2nd Friday of every month with past supporting acts such as Dead 27s, James Justin & Co., Forlorn Strangers, Kendall Street Company, The Floorboards, Lord Nelson, Maradeen, Brock Butler (Perpetual Groove), Will Overman Band. Be sure to stay tuned, as the band has big plans to make a name for themselves throughout the rest of Virginia and beyond in 2017.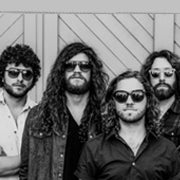 Doors

7:00 PM

Show

9:00 PM

Price

$10 General Admission
SHOWINGS
This event has already occurred.