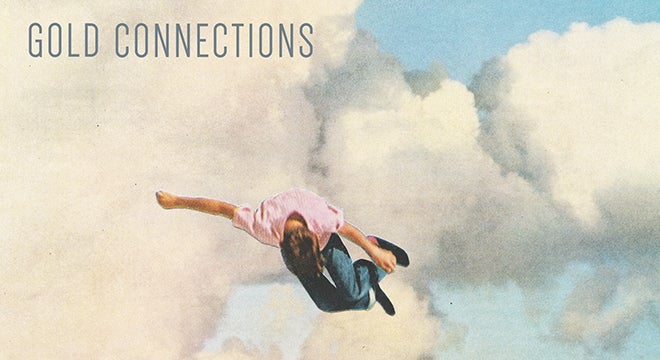 WNRN presents Gold Connections Album Release Party
Thu, Mar 30, 2017
WNRN presents Gold Connections Album Release Party
with Winstons and Angelica Garcia
About Gold Connections:
""New Religion" is an animal of its own. Languid atmospherics give birth to howlingly aggressive rock 'n' roll."
- Stereogum

"Just when you think great guitar music is on its way out, there's always a track or two that keep you holding onto the thin threads that represent today's indie-rock scene. Gold Connections' new track "Icarus" is a solid reason to clutch hold of the great roots of guitar music, and to keep fighting for it to stay alive."
- Line of Best Fit
About Winstons:
"Winstons make meat-and-potatoes garage-soul, the kind of no-frills rock that's best enjoyed live, and they know this. That's in part why the Brooklyn-by-way-of-Virginia duo, who met while working at Baby's All Right, make a point of recording live to tape. No-touch ups, no retakes." - Noisey
About Angelica Garcia:
Angelica Garcia appropriately likens her journey to "going down the rabbit hole." Upon graduating from "Los Angeles County High School For The Arts", the 17-year-old native Angeleno found herself living in a 200-year-old gothic brick home encircled by magnolia trees and under a blanket of bright stars in Accomac, Virginia. Her stepfather traded a career in the music industry for Episcopalian priesthood, and an Eastern Shore church would serve as his (and the family's) first congregation. Behind that residence where Union General Henry Hayes Lockwood once passed through during the Civil War, Angelica began to fashion her musical world in the dusty old parish house. Nodding to her personal "holy trinity" of Willie Nelson, Neil Young, and Jack White, she tenaciously penned music.
"Living there helped define my sound," she declares. "It was really hard for me, because all of my friends were in Los Angeles. I didn't know anyone, and I felt very isolated. So, I went into that parish house alone. When you're sitting there by yourself, you don't have to ask for permission. There's no one to judge you. You get to do everything you want to. I had the chance to be free musically. A lot of it was my way to resurrect hope and feel better. You write what you know because nobody knows what you know. That's the best way to be honest."
The singer and songwriter's vision embraced the environment as she recorded the sounds of crickets, drumming on a shoebox, creaking doors, and more to build a rich soundscape with just her piano, guitar, and MacBook. Those ideas would eventually evolve into the 12 songs comprising her 2016 full-length Warner Bros. Records debut, Medicine For Birds.
In 2014, the label signed Angelica based off the strength of the parish house demos, and she embarked on her first national tour with Delta Rae. She'd take the initial ideas to a Nashville studio with producer Charlie Peacock [The Civil Wars, Switchfoot] in January 2015.
"It's like the songs grew up at that moment," she explains. "Charlie showed me how big and crazy they could be. I felt like a hermit coming out. He was the ambassador to this sonic realm I didn't know about it. The music became limitless."
Now, her style struts between ghostly gorgeous countrified blues and sly swamp Americana. With a childlike whimsy, quirky sense of humor, and dynamic delivery, it could easily soundtrack an apparitions' ball in some Faulknerian mansion. Punctuated by stomping percussion, revival-worthy handclaps, and airy banjos, "Woman I'm Hollerin'" conjures up a heavenly haunting chant, "They want my blood!"
"I wrote it in one sitting," she recalls. "It's all about being afraid people are going to come after you. We all get scared, and it captures that feeling. You're worried and reaching out for help." Elsewhere, "Magnolia Is Medicine" pairs a lithe finger-picked acoustic guitar with her breathy verses. It uncovers the meaning behind the album title too. "The Magnolia tree represented the South for me," she says. "It was the medicine that made me feel better. In the same way, I want these songs to make other people feel better."
"Bridge Is On Fire" spins a psychedelic electric sitar into a gloomy, grim narrative of towering flames and the ashes of a relationship. "I'm telling the story of a guy and girl," she continues. "He's panicking about this bridge burning, and his love being on the other side away from him. However, it turns out she lit the blaze. Her decision to start this fire was more important than the relationship. It's a self-actualization."
Medicine For Birds is Angelica's actualization. It's the culmination of a life devoted to music that began in Eastern Los Angeles harmonizing with her mother at 5-years-old and performing at the city's most famous haunts in high school to landing at the bottom of the rabbit hole on the other side of the country. It's the gateway to her wild world…
"I love it when someone tells me they relate to my work," she concludes. "that's the ultimate validation. When you're all alone working on music, you open up. The more songs that I write, the more I realize this world. It's kooky. It's spooky. It's playful. It's funny. It's somber. It's goth. It's light. It's me.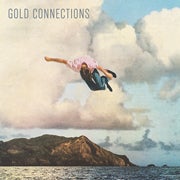 Doors

6:30 PM

Show

8:30 PM

Price

GA Standing Room

$7 General Admission
SHOWINGS
This event has already occurred.