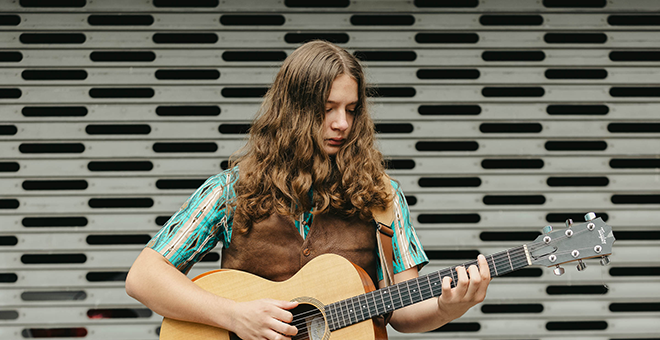 Thu, Nov 30, 2023
Jake Kohn
with Zac Townsend
From Stephens City, Virginia, Jake Kohn is a singer/songwriter on a clear path to stardom. At only 16 years old, Jake's unusually deep voice and songwriting ability have garnered the attention of some of his favorite artists. He was tapped to open a 2-night residency at The Caverns for The Steeldrivers in Pelham, TN, in December. He recently supported Red Clay Strays on a 3-night run in the Southeast. Drayton Farley requested Jake as support for his Virginia show. Festivals dominate the rest of his year, recently playing Laurel Cove with artists like Cole Chaney, 49 Winchester, Adeem the Artist, and S.G. Goodman. This Fall, you can find him at Americanafest, the biggest alternative country music festival in Nashville, TN.
It is not lost on Jake that he is playing shows beyond his years. In fact, he is still awestruck when people recognize him. In February, he was invited to play W.B. Walker's Old Soul Radio Show, perhaps a rite of passage for some of the greatest touring acts today, such as Tyler Childers and Colter Wall. Whether it is signing a poster for a fan or being invited to see Tommy Prine's release show, Jake is consistently surprised and grateful to be at this point in his 3-year career.
Jake picked up a guitar, gifted from his great-grandmother, at 11 years old, and taught himself to play chords from a poster on his wall. His mentor, Buddy Dunlap, would let Jake come play at his barn, teaching Jake some tricks of the trade along the way. He grew up listening to music his dad, Erick, enjoyed, like Johnny Cash and Merle Haggard. His family has no musical background, but Jake has been singing along since they can remember. It was Youtuber, Grady Smith, who introduced him to the world of alternative country. Jake credits Justin Townes Earle with being his favorite songwriter of all time. He continues to draw inspiration from his music and guitar style. Like Justin Townes Earle, Jake can also be found playing so hard he pops strings during his set.
Jake will tell you he penned his first "good" song at 12-years-old. The song, "Fraterville, TN," tells the story of the Fraterville Coal mining disaster of 1902. If you are fortunate enough to get this song in your set, Jake will always tell the story that devastated the town. While his own life experience hasn't influenced the majority of his songs, Jake tells stories of real American people. His songs speak to the experience of many in Appalachia, and you will find yourself wondering how an artist so young can capture the emotion that comes with living a full, often burdensome, and complex life.
The local music scene in his home of Winchester, Virginia is no stranger to talent. Jake had the support of Logan Moore from Low Water Bridge Band early on. He began playing local bars at age 13, uploading new music via YouTube in his time away from school and gigs. Jake caught the attention of his now manager, Ashley Wells, with a cover of a Jason Isbell tune, posted in a Facebook group. She would later bring Jake to Kentucky to play Master Musicians Festival with artists such as John R. Miller and Marty Stuart. It was his video for "Hard as Stone," filmed for Radio West Virginia, that fueled Jake's widespread notoriety. His video for "Frostbite," a gut-wrenching and jaw-dropping showcase of his songwriting and vocal ability, continues to make its way across all platforms bolstering millions of views. His career has been on an upward trajectory since, leading Jake to hit the road, alongside his supportive mom, Maria. Jake will spend his summer touring and recording, before heading back to begin his junior year of high school.
---
Born and raised in the Blue Ridge Mountains of Virginia, Zac Townsend has blended himself with every ingredient in the melting pot of genres and artists in the Shenandoah Valley and beyond since he began playing shows at age 14.
With earlier roots playing in rock and metal bands, there's an undeniable rasp to his voice and aggression in his delivery, reminiscent of Alice in Chains and his personal home state favorites, Lamb of God. Townsend has found a way to blend that intensity into the smoother Americana and Country Blues sound that is at the forefront of his songs, giving listeners and those in the crowd a little taste of everything.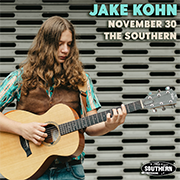 Café

6:00 PM

Doors

7:30 PM

Show

8:00 PM

Price

$15 - Advance
$18 - Doors
SHOWINGS
This event has already occurred.