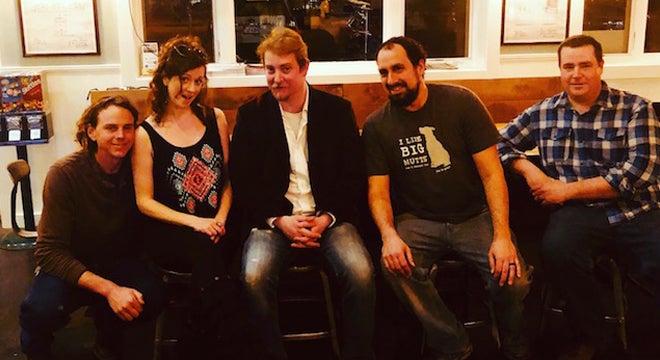 Sat, Feb 23, 2019
Rob Cheatham
with Choose Your Own Adventure and Prabir
Due to a personal emergency A University of Whales is unable to play this show and Rob Cheatham will be standing in for them. Refunds will be available at the point of purchase through 2/23. We apologize for the inconvenience.
---
About Rob Cheatham:
I'm a singer/ songwriter from Charlottesville, VA and I've had the privilege of playing in hard working bands for many years; such as, The Nice Jenkins, Gunchux, and The Borrowed Beams of Light.
I was born and raised in Richmond, VA. In 2002 my desire to write and produce music finally became a reality when I left RVA for Philadelphia. From there I moved to Charlottesville, where I co-founded the The Nice Jenkins, an indie pop band with cacophonous sound and energy. I quickly found myself entrenched in the Charlottesville music scene, where I remain an active and vocal leader.
My company and I were thrilled to perform last August at the Kennedy Center Millennium Stage. My music reflects the character of the places where I've lived and grown. My latest album, "Villains and Ghosts", is an Americana/Country sound that paints detailed portraits of American life. It's available everywhere and received an 8/10 rating from Americana UK. ​
I am incredibly lucky to be surrounded by group of amazing and talented musicians. I perform in duo, trio and full band formats. The people I perform with help my songs reach their full potential.
More at www.robcheatham1.bandcamp.com
Look out for my new album— coming spring of 2019!
About Choose Your Own Adventure:
Choose Your Own Adventure is a live-composed funk collective from Central Virginia made up of jazz musicians who love funk, hip hop and R&B. They build tunes on stage from the drums up, creating a constantly evolving live experience that's both viscerally and mentally exciting. CYOA wants to make sure that no matter what, the groove is the golden standard.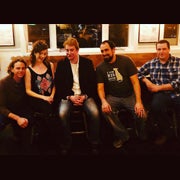 Doors

6:30 PM

Show

8:30 PM

Price

$7 General Admission
SHOWINGS
This event has already occurred.