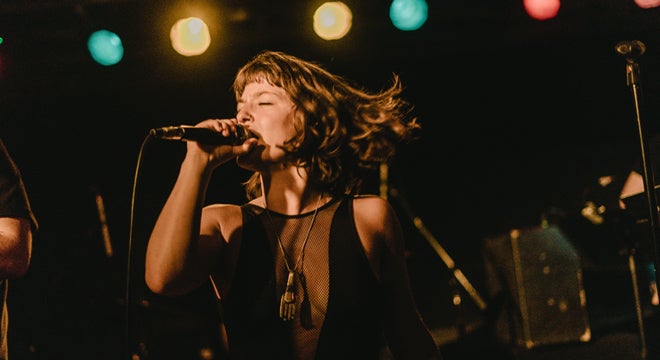 Sat, Nov 24, 2018
ADAR
with special guest Jouwala Collective and Kenneka Cook to benefit SARA
10% of food sales to benefit the Sexual Assault Resource Agency
We will be partnering with Red Hub Food Co. to serve a special menu featuring their pork & vegan bbq sandwiches with a choice of mac & cheese or baked beans!
---
About ADAR:
Powerhouse vocalist and songwriter, Adar, is based out of Charlottesville, Virginia. She formed her band, "Adar", in the summer of 2016, and has since gathered an enthusiastic following with her compelling original songs and her charismatic performances. "Adar" draws from a deep well of original compositions, and introduces new takes on covers that transcend genres from Soul, Funk, Jazz, Rock, and more. She released her first EP, The Rapids, in March, 2017. It is available on iTunes, Google Music, and Spotify.
About Jouwala Collective:
United in the heart of Richmond, Virginia in 2015, Jouwala Collective blends Gnawa music, traditional African and spiritual songs characterized by trance inducing chants and rhythms, with modern influences of funk, jam, jazz, rock, soul, reggae, blues, chaabi and electronic.
About the Sexual Assault Resource Agency:
The mission of the Sexual Assault Resource Agency (SARA) is to eliminate sexual violence and its impact by providing education, advocacy and support to men, women and children. Our vision is a community free from sexual violence.
We are located in Charlottesville, Virginia, and serve residents of Charlottesville, Albemarle, Nelson, Louisa, Fluvanna and Greene. We serve anyone who has personally experienced, or cares for someone who has experienced any kind of sexual violence, including rape, sexual assault, sexual abuse, sexual molestation, incest, sex trafficking, stalking, sexual harassment or unwanted touching.
Services are provided free to all survivors, regardless of race, gender, sexual orientation, gender expression or identity, age, economic status, education, parenthood, physical and/or mental abilities, national origin, immigration/documentation status or any other status. Prevention Services are provided on a sliding scale, and depending on availability.
We reach approximately 550 survivors and 6,000-8,000 students each year, as well as hundreds more through our community outreach programs.
SARA is fully accredited through the Virginia Sexual and Domestic Violence Action Alliance, the only such sexual assault crisis agency in this service area, and has been providing services to the community for over 40 years.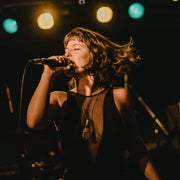 Doors

6:30 PM

Show

8:30 PM

Price

$1 Per Ticket goes to SARA

$12 General Admission
SHOWINGS
This event has already occurred.