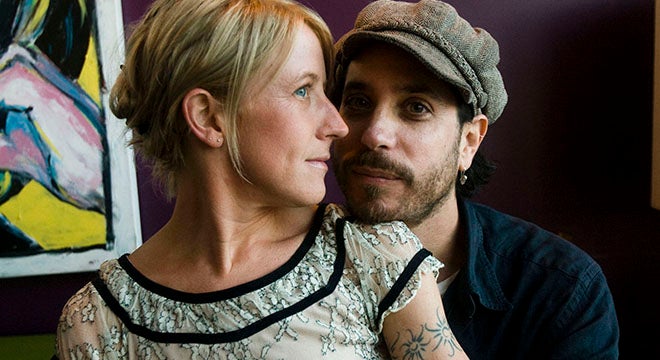 Carrie Elkin & Danny Schmidt
Tue, Apr 4, 2017
Carrie Elkin & Danny Schmidt
About Carrie Elkin:
Carrie Elkin is a soulful singer with a gypsy spirit, a songwriter with a keen eye. Inspired by her travels and the many places she has called home-- Ohio, New Mexico, Colorado, Boston, Austin--she documents the human condition with sensitivity and humor, crafting songs that have garnered attention at prestigious songwriting contests, including Mountain Stage NewSong and the Falcon Ridge Emerging Artist Showcase.
Carrie is a born performer, possessing an infectious energy that cannot be contained. As Maverick Magazine so eloquently put it: "We have never seen a performer so in love with the act of singing. Onstage Elkin was simply a force of nature." With her dazzling voice and unpretentious charm, she wins over new fans at every show, whether playing at a headlining club gig, singing the national anthem in front of 20,000 at a Chicago Bulls game or opening for artists like Jesse Winchester, The Nitty Gritty Dirt Band and Greg Brown.
Although Carrie got her musical start young, singing in church and playing the saxophone, she lived an extremely diverse and active young life. She competed as a National Champion acro gymnast, which led to an eventual invitation to join the circus. Instead, she studied physiology at Ohio University and became an organic chemist. But music never left her blood, and the attention she was gaining from her songwriting quickly stole her away from the academic world, as she began to record and tour across the country.
After settling in Austin, Texas in 2007, she recorded her album The Jeopardy of Circumstance. Produced by Colin Brooks (The Band of Heathens), the album received rave reviews in the US and the UK that shot her up the Euro-Americana Charts and landed her a spot on Bob Harris' national BBC Radio show and several prestigious festival invitations.
Hot on the heels of her recent success, comes Carrie's new album Call It My Garden. This debut on Grammy-winning folk label Red House Records was produced by Colin Brooks and Danny Schmidt and features many of Carrie's close musical friends, including Sam Baker, Raina Rose, Robby Hecht, AJ Roach, Anthony Da Costa and Storyhill's John Hermanson.
Supporting her album, Carrie will be on tour throughout the US and Europe in 2011 and will showcase at the South By Southwest (SXSW) Music Festival and the International Folk Alliance Conference.
About Danny Schmidt:
Named to the Chicago Tribune's 50 Most Significant Songwriters in the Last 50 Years, Austin, TX-based singer/songwriter Danny Schmidt has been rapidly ascending from underground cult hero to being widely recognized as an artist of generational significance. With lyrical depth drawing comparisons to Leonard Cohen, Townes Van Zandt, and Dave Carter, Danny is considered a preeminent writer, an artist whose earthy poetry manages to somehow conjure magic from the mundane, leading Sing Out Magazine to tag him "Perhaps the best new songwriter we've heard in the last 15 years."
Performing solo almost exclusively, armed with just his voice, his words, and his acoustic guitar, Danny's an authentic timeless troubadour, one man sharing his truth in the form of songs, unadorned and intimate. The uderstated effect can be startlingly powerful. As songwriter Jeffrey Foucault put it: "Everything about the man is gentle, except for his capacity for insight, which is crushing."
After garnering unanimous critical praise for his self-released Parables & Primes album in 2005, Danny's follow up release, Little Grey Sheep in 2007 began a streak of records that topped the Folk Radio Charts internationally. And on the heels of being crowned one of the prestigeous Kerrville New Folk award winners in 2007, Schmidt signed with venerable Americana roots label Red House Records alongside such notable artists as Greg Brown, Eliza Gilkyson, and Jorma Kaukonen. Red House released his next three albums: the critically acclaimed debut Instead The Forest Rose To Sing in 2009, the spare and intimate Man Of Many Moons in 2011, and culminating with the amorous duo album For Keeps with his partner, Carrie Elkin, in 2014. In 2015, Schmidt returned to his independent roots, releasing a mystical collection of ethereal allegories entitled Owls, on his own label, Live Once Records.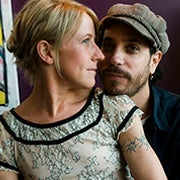 Doors

6:00 PM

Show

8:00 PM

Price

GA Seated with Standing Room

$15 Advance

$18 General Admission
SHOWINGS
This event has already occurred.