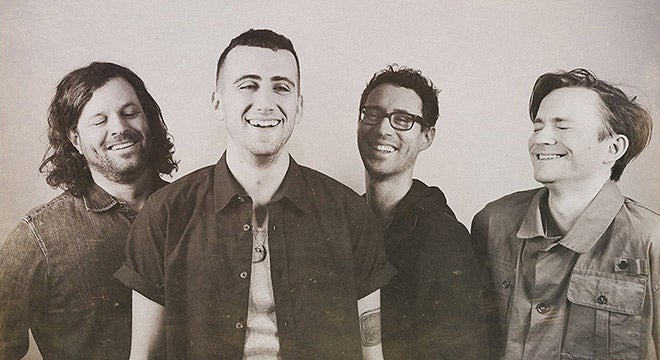 Sun, May 7, 2017
Cymbals Eat Guitars
with Cream Dream
About Cymbals Eat Guitars:
Cymbals Eat Guitars have indeed crafted what's easily their most sonically expansive and most rewarding album to date with their John Congleton produced fourth LP, Pretty Years on Sinderlyn Records. Their trademark cacophonic guitar rock and innate propulsion are still abundant, but they're buttressed by raucous synth and keyboard lines, and an extemporaneous saxophone performance, which enrich when they could easily clutter these songs. The band also worked more quickly and efficiently than they had in the past, facilitated by years on the road in which they've played close to a thousand shows, which rendered them a tight, fully- oiled machine in the studio.
"Cymbals Eat Guitars are still making the best music of their careers" – Pitchfork
"Joyous, revelatory…[Pretty Years is] the band's best album." A- review – AV CLUB
"[Cymbals Eat Guitars] have made one of the best classic-rock records of the 21st century." – Spin Magazine
"[Cymbals Eat Guitars] are at the peak of their powers, and every song they record is worthy of your attention." – USA Today
About Cream Dream:
Cream Dream plays the electric guitar, bass, and drums. It's members reside in Richmond and Charlottesville, Virginia.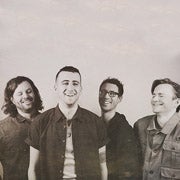 Doors

7:00 PM

Show

9:00 PM

Price

GA Standing Room

$12 Advance

$14 Day of Show
SHOWINGS
This event has already occurred.