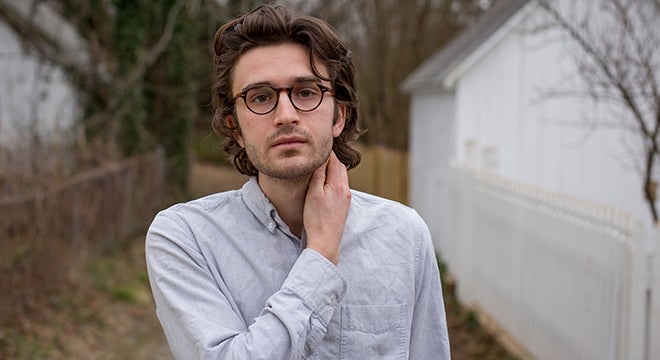 Thu, Jan 24, 2019
Gold Connections
with Post Sixty Five
About Gold Connections:
Gold Connections' Will Marsh went to school with Car Seat Headrest's Will Toledo at the College Of William & Mary, where longtime friend Toledo produced and recorded Marsh's debut S/T EP last year on Fat Possum Records. Through support tours with Car Seat Headrest, opener slots with bands such as The Districts, Futurebirds, Soccer Mommy and even a tour through Europe culminating with a showing at the esteemed Primavera Club festival, Will Marsh & Gold Connections have built a solid foundation for their upcoming full length effort, Popular Fiction, which was engineered and produced at Mitch Easter's Fidelitorium in North Carolina. The new LP, Popular Fiction is a steady piece of reassurance and we are thrilled to hear how far Will Marsh has come. And we can see, with total clarity, just how far he can go.
Popular Fiction spins out from its smooth black centre in wide concentric circles, like rings in a tree. Listen close, and you'll hear all the people Will Marsh has ever been. A little kid, only twelve, thrilled beyond measure to be toying with a four-track and a six-string. A Dylan obsessive at seventeen, reeling from heartbreak and wanderlust, and daring, in the tradition of his idol, to put the feelings in song. Awake too early the morning after his birthday party, newly twenty-one, traipsing through a vast void of virgin snow with a guitar strapped firm to his back.
Now twenty-five, Will is at last ready to introduce the world to Gold Connections -- once a scrappy sophomore-year passion project; now, aided by seasoned hometown producer Daniel Goans, a high-fidelity font of expression for the many lives he's lived.
We have a word for the kind of music Will makes, flush with heady, youthful firstness and stepped in the worn warmth of folk and blues. We call it timeless. These songs are a hundred years old, and they are brand new. Echoes of the Harry Smith anthology brush up against Big Star, Sonic Youth, R.E.M. When Will relates the facts of his life – his first loves, his fights, his late nights in hazy college bars – he calls on the Ancient Greek mythos, or the fiery, retributive bits of the Book of Genesis. Will describes Popular Fiction as a coming of age, but his scope sprawls far beyond his own time on Earth, forward and back, endless. "It gets slow when the sun don't shine," he sings, in emotional stand-out "Plague 8." "Nights are like the years, they pass on by." Past, present, and future -- here, all collapse into one.
In "Icarus," Will howls raw-throated, ad infinitum: get back! Get back! Get back to rock and roll! There's no purism in the plea – no disdain for kids these days, for electricity. It's an expression of love, of hunger, of gratitude for the sound guidance of those who came before. There is boldness, and no small amount of bravery, in daring to contribute a verse. But Popular Fiction is a steady piece of reassurance, a new circle opening and spinning and slipping quiet to a close. We're thrilled to hear how far he's come. And we can see, with total clarity, just how far he can go.
About Post Sixty Five:
Post Sixty Five has been described as "exciting and sexy in their exploration of the dichotomies of beauty and ugliness, of fullness and emptiness, of silence and chaos." Images of summer and sweltering heat permeate the band's lyrics, written by frontman and lyricist Hicham Benhallam. Laced with lush guitars, hyper-melodic bass lines, and energetic percussion, the band creates a sonic landscape that sets the scene for longing, pain and destructive desire.
The 5-piece indie rock outfit lies through their teeth on their debut EP, "i think we'll be okay," a record that conceals loneliness in the folds of unconvincing comfort. Produced by Chris Jackson at Blue Sprocket Sound (Harrisonburg, VA), "i think we'll be okay" makes its mark on the local music scene as a carefully constructed demonstration of the art of balance: an exercise in musical negotiation and unsuccessful emotional restraint.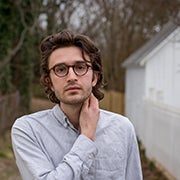 Doors

6:30 PM

Show

8:30 PM

Price

$10 General Admission
SHOWINGS
This event has already occurred.