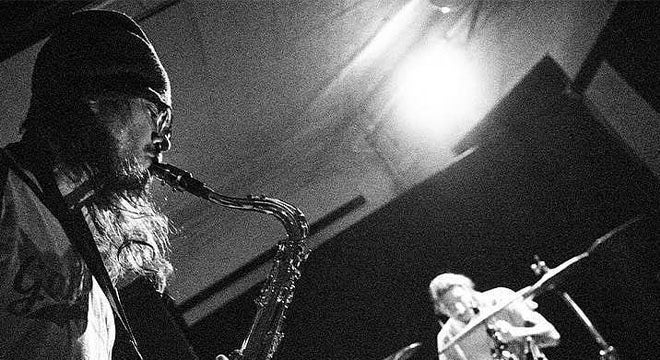 Sun, Nov 24, 2019
Gorrak
with Ben FM, GULL, Dogf*ck, and Space Saver
About Gorrak:
Progressive electric/acoustic saxophone and acoustic drums from the bowels of RVA. Channelling an omnipotent being with no sense or idea of purpose. Echo the sounds that propel a peculiar and uncertain landscape.
About Gull:
Nathaniel Rappole's solo project Gull is best described as a drum; a living, breathing, squawking drum that cries out assorted music of creatures past and delivers it from a single unique perspective; a communal music broadcast of blood and bile left as an offering on the altar of sound.
Gull has been active for more than a decade and has recorded a 7", 2 EP's and 2 full length albums and has spent the better part of the past 5 years touring vigorously ~ playing venues, on the streets and in the wilds of North and Central America, Kenya and Europe.
Gull has toured in support of White Rabbits, Tres Mts and RNDM and has shared the bar arena with the likes of Silver Apples, Girl Talk, Deerhoof, Adrian Belew, Panda Bear and Melt Banana…
About Dogf*ck:
Dogf*ck is rap. Dogf*ck is not performance art, and no matter how many times you say 'I really like Dogf*ck and their performance art' they'll still be rap and not performance art."
About Space Saver:
Based in Charlottesville VA, Travis Thatcher and Steve Snider utilize saxophones, drums, fx and self-designed electronics to produce a dynamic, wooly wall of noise containing within as much nuance as it does concussive power.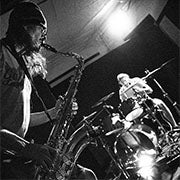 Doors

6:00 PM

Show

8:00 PM

Price

$7 Advance

$7 Day of Show
SHOWINGS
This event has already occurred.