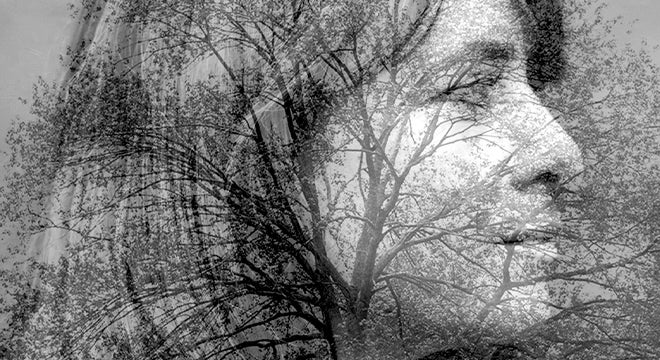 Mariana Bell (Birthday Show)
Fri, Aug 9, 2019
Mariana Bell (Birthday Show)
with Special Guest Mary Scholz
Intimate, subtle, yet powerful & poignant, singer-songwriter Mariana Bell is a lion on stage. Trafficking in emotion, weaving elements of rock, jazz and folk together with her trademark melodies and evocative, passionate vocals. Hailed for both her songwriting prowess as well as her crystal clear vocal quality and dynamic performance style, she puts on an unforgettable live show. As she has grown as a songwriter, other genres have picked up on her unique voice; she has broken onto the Electronic Dance Music scene with a force, her first single "Into the Light" with Sander van Doorn, Dubvision and Mako topping the dance charts in its first weeks.
The Australian-born, Charlottesville-raised Mariana Bell began singing at age 6. As an alto in the Virginia Consort Youth Choir, she continued to hone her talent for melody and harmony, performing at the National Cathedral and the White House. Soon after moving to New York, she became a fixture at venues from Rockwood Music Hall to CBGB's. A graduate with honors from Tisch School of the Arts at NYU, Mariana has also had a long relationship with the stage. She composed music for, and performed in many productions there. A high point was playing solo with some of Broadway's biggest stars, as well as Neil Diamond, at the NYU October Festival, where NYU gave away $1 million in tickets to help Broadway recover from the devastating blow of 9/11 the previous month. She then cut her teeth for many years in Los Angeles forming musical relationships and writing for other artists while continuing to perform and record her own music.
Mariana Bell has performed, toured, written and recorded 6 albums with an eclectic set of renowned musicians such as folk legend Ellis Paul, Ari Hest, guitarist Mike Meadows (Taylor Swift), pianists Vienna Teng and Josh Dodes (Toby Lightman), Rosi Golan, cellist Paul Brantley (Bela Fleck), guitarists Rusty Speidel (Mary Chapin Carpenter's debut album) and Justin Derrico (Pink), Jean Scofield (Daughter to Jazz Legend John), Andy Waldeck (Scott Stapp, Daughtry), Amber Rubarth, & Jared Scharff (SNL). Recent forays into the DJ world have her writing toplines for Sander Van Doorn, Dubvision, Le Castle Vania, East and Young, Starz-Angels, Mako which have allowed for placement in film and tv.
Recognition & Accolades:
2014 Kerrville Folk Fest NewFolk Finalist, 2014 NewSong LEAF Finalist, 2011 Mountain Stage NewSong Regional Finalist, 2016 ISC Finalist "Avalanche" Adult Contemporary, Finalist 2017 John Lennon Songwriting Contest for "Avalanche," Winner 2018 Best Folk or Country at RIFF
While critics have likened her music to that of a young Joni Mitchell, Mariana counts among her own influences Shawn Colvin, Bruce Cockburn, Dave Matthews, and Ani DiFranco. Over the past two decades, the singer has toured from Nashville to Los Angeles, and London to Kathmandu, Germany to Australia winning audiences over with her unique and soulful performances.
Returned to her hometown of Charlottesville, she is proud to be a songwriting and music teacher at The Village School.
"She has the voice of an angel." -John Lithgow
Internationally touring singer/songwriter Mary Scholz is a live circuit favorite. Touring all over the US, Europe and the UK, the Philadelphia born, Los Angeles based artist is best known for her haunting, lyrical voice, her lingering melodies, thoughtful guitar work, and her personal connection to her audience on stage. Much of Scholz's material addresses transition, with bittersweet melodies and lyrics that speak of the importance of knowing yourself, and the strength it takes to trust your intuition – to always move forward. Her 2014 release, The Girl You Thought You Knew laced folk with pop to walk through the struggles of ending a significant relationship (aka divorce). The record included the HMMA nominated Bridges We Burn. Her 2017 record, California, is a deeper dive into the more raw, organic side of Scholz's songwriting, which has garnered her the nickname "Folk Explorer" with musicians in town. The LP was recorded live, in one room, to an Ampex 8 track tape machine, and was her first vinyl pressing. It is about moving forward. Continuing the journey. Her music video for Murder Ballad garnered attention for its look at abusive relationships, and how it effects us not just interpersonally, but the way we interact with the world.
A graduate of the University of the Arts, Mary has toured with a message of Love, Strength and Hope (in the "be your own champion" way) for the past thirteen years. She has 7 studio releases and various singles available on her website, iTunes, all streaming platforms. You can expect new music out this year!
"You are your own best compass. Know one can forge your path for you, and no one can see it better than you can. Trust yourself."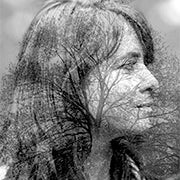 Doors

6:00 PM

Show

7:00 PM

Price

$12 Advanced

$15 Day Of Show
SHOWINGS
This event has already occurred.