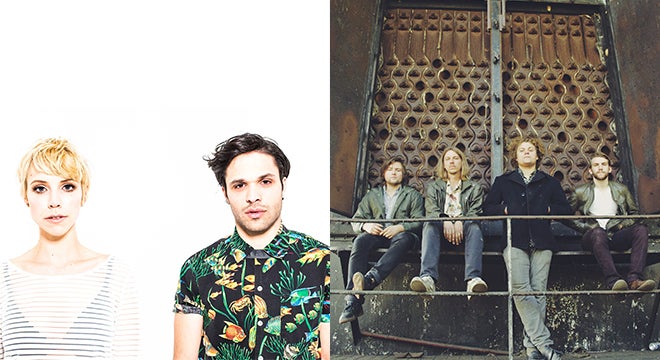 Sun, Nov 20, 2016
MYZICA / Sleepwalkers
MYZICA, the brainchild of producer Micah Tawlks and singer Isaaca Byrd, is the latest indie pop duo to come out of the Nashville music scene. In the spring of 2014, after a few weeks of tinkering with the bones of some new tracks, Tawlks finished what would become MYZICA'S first song, "Ready Or Not," in the hollows of his basement during a co-writing session with singer-songwriter Matthew Perryman Jones. He immediately turned to his longtime friend Byrd, with whom he'd always wanted to work as a lead vocalist after meeting her while she was playing bass and singing background vocals for artists like The Bridges and Harrison Hudson. Three weeks later, the newly formed duo had finished three additional songs – including "Wait Just A Minute" – with even more written, and MYZICA was officially born.
It was the winter of 2013, when a casual lunch at Burger King manifested the hearts of four lost souls and transformed the gang into an unstoppable courier of smash hits. SLEEPWALKERS, a group of outlaws who rose from the blue collar depths of a glorified suburban landscape, seek to recreate the golden age of songwriting.
Combining the soothing sounds of Yanni with the angelic melodies of Enya, SLEEPWALKERS are sure to be the butter to your bread. Matthew McConaughey says, "SLEEPWALKERS songs are more historically significant than the Declaration of Independence...Nick Cage won't have to look far to find this National Treasure." SLEEPWALKERS have diamonds on the soles of their shoes, but let me tell you, they're not going to Graceland.
SLEEPWALKERS are bringin' the heat and they're about to burn it up, baby.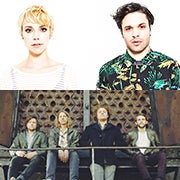 Doors

6:30 PM

Show

8:30 PM

Price

GA Standing Room

$10 Advance

$12 Day of Show
SHOWINGS
This event has already occurred.