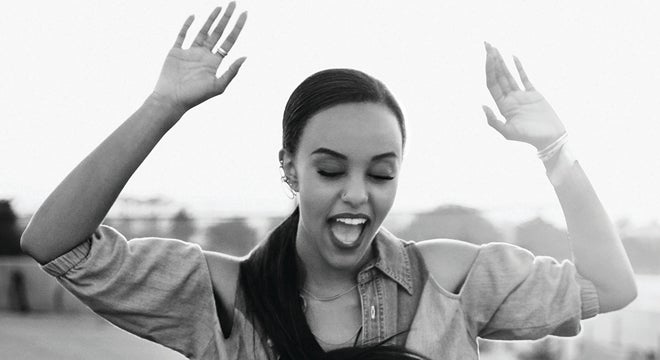 Wed, Jan 24, 2018
Ruth B.
with Hailey Knox
WIN A MEET AND GREET WITH RUTH B. BEFORE THE SHOW!
---
CANADIAN NEWCOMER RUTH B. ESTABLISHED HERSELF AS AN AUTHENTIC SINGER/SONGWRITER OF CONSIDERABLE PROMISE AND PURPOSE IN 2016, AND THE MUSIC WORLD RESPONDED WITH OPEN ARMS. MOST RECENTLY, SHE RECEIVED A COVETED JUNO AWARD FOR BREAKTHROUGH ARTIST OF THE YEAR AND A BMI POP AWARD FOR HER VIRAL HIT "LOST BOY," WHICH STARTED IT ALL. HER 12-SONG DEBUT ALBUM SAFE HAVEN SHINES AS DAZZLING POP EMBROIDERY FAR SURPASSING FIRST ALBUM EXPECTATIONS, WITH ROLLING STONE LAUDING THE ALBUM 3.5 STARS AND DECLARING RUTH B. "ONE TO WATCH."
COMPOSING ALL OF THE ALBUM'S SONGS HERSELF, RUTH BLAZES WITH THE SAME SUREFOOTED INTENSITY AS SHE DID ON "LOST BOY," BUT ALL THE WHILE TRANSFORMING AND GROWING RIGHT BEFORE OUR EYES. HER CAPTIVATING PRESENCE CHARGES THE ATMOSPHERE ON THE NEW ALBUM WITH AN UNPRETENTIOUS INTIMACY. GRAMMY AWARD-WINNING PRODUCER JOEL LITTLE'S (LORDE) LAYERED PRODUCTION SHOWCASES RUTH'S BREATHTAKINGLY GOLDEN VOCALS AND PIANO/KEYBOARD CHOPS WHILE CREATING NEW AURAL SPACES FOR HER TO SHINE.
WHETHER IT'S THE INCREDIBLE POP SONG CRAFT OF "DANDELION" OR THE UP-TEMPO HARMONIC SPLENDOR OF "SAFE HAVEN," THE YOUNG ARTIST WINS US OVER AS AN UNDILUTED FORCE TO BE RECKONED WITH. RUTH'S INSTINCTUAL COMMAND IS ELEGANTLY MAGNIFIED, WITH LITTLE ENLIVENING THE SONIC SHADINGS AND BREATHTAKING HARMONIES, BUT NEVER OVER-REACHING. LIKE ALL THE BEST FULLY-REALIZED DEBUT ALBUMS, SAFE HAVEN STAKES CLAIM TO HIGHER MUSICAL GROUND BY THE SHEER POWER OF RUTH'S ARTISTRY.
BLESSED WITH A KNACK FOR FLAKING THE GOLD FROM EVERY CONFESSIONAL VERSE, THE 21 YEAR OLD RUTH HAS DESCRIBED SAFE HAVEN AS A MUSICAL "DIARY," WITH MANY OF THE SONGS INSPIRED BY THOSE FINAL, FORMATIVE YEARS OF HIGH SCHOOL AND THE YEAR AFTER LEADING UP TO HER ASTONISHING DEBUT. "I DIDN'T DO ANY CO-WRITES ON THE ALBUM BECAUSE I NEEDED THE SONGS TO COME FROM HEART," RUTH SAYS. "WRITING SONGS FOR ME IS LITERALLY LIKE KEEPING A DIARY. THESE ARE STORIES ROOTED IN THAT CRUCIAL PHASE OF GROWING UP – WHAT I FELT ABOUT LOVE AND HEARTBREAK AND BEING YOUNG AND EVERYTHING IN BETWEEN, SO I COULDN'T IMAGINE HANDING OVER THE DIARY TO SOMEONE ELSE. "
SAFE HAVEN SHOWCASES RUTH'S ABILITY TO CHANGE COURSE, FROM PLAINTIVE PIANO BALLADS LIKE THE POIGNANT OPENING TRACK "MIXED SIGNALS" TO THE MOODIER LOVE-IS-A-BATTLEFIELD-DRAMATICS OF "WORLD WAR 3." SHE SCALES THE HEIGHTS OF HER VOCAL POWER ON THE STUNNING POWER-BALLAD "IF THIS IS LOVE," WHICH RUTH WROTE IT IN ONE DAY AND PERFORMED THE NEXT NIGHT TO A SOLD-OUT CROWD AT JOE'S PUB. "FOR ME THAT WAS A REAL TURNING POINT – THE NIGHT WHERE PEOPLE STOPPED LOOKING AT ME AS A 'VINER' AND SAW THAT I WAS A GENUINE SONGWRITER. NOW, MY BIGGEST GOAL IS FOR THE SONGS ON SAFE HAVENTO MOVE PEOPLE AND INSPIRE THEM."
"Give me the guitar and I'll give you the truth," sings Hailey Knox on "Take It Or Leave It," the groovy lead track off her debut EP, A Little Awkward. She isn't kidding. Over the course of the EP's five knockout songs, the 17-year-old singer-songwriter, who built a considerable grassroots fan base through YouTube and live-streaming platform YouNow before signing to S-Curve Records late last year, proceeds to deliver an engaging, candid portrait of her life as a female member of post-Millennial Generation Z.
"I try to draw from whatever craziness is going on in my head," Carmel, NY-native Knox says of her lyrics, "whether it's relationship drama, being plagued by self-doubt, or feeling like an outsider in school." With their savvy perspective on modern-day digital-era culture and references to Oreos, Shake Shack, and Dr. Evil, the songs are relatable and charming, like Knox herself — a blue-eyed, blonde with an endearingly goofy, shy demeanor who nonetheless blooms with confidence when she steps onstage with her acoustic guitar and loop pedal. "I called the EP A Little Awkward because that's me," Knox says. "I'm kind of scatterbrained and I'm always finding myself in awkward situations."
Throughout A Little Awkward, Knox creates a warm, intimate sound that showcases both her guitar playing and soulful voice – the perfect delivery system for her clever, honest songs. "Take It Or Leave It" is unapologetic in its demand for others to accept Knox as she is, while "My Worst Enemy" is more vulnerable in its admission that she doesn't always feel so confident. "Loopty Loop" finds Knox riding the rollercoaster of a relationship, while "Awkward" begs a hovering adult in her life to back off. Then there's her first single, "Geeks," which Knox came up with during her junior year of high school. "I didn't really belong in any social group and I would escape to the music building and play guitar," she recalls. "I felt like an outsider. This song is for anyone else who feels that way."
A native of upstate New York, Knox seems to have found her place as a performer. Her dad taught her to play when she was seven. "We have a recording of me at age two singing 'Blackbird' by The Beatles. I can't even pronounce the words, it comes out 'bwack bird,'" she says with a laugh. Knox's mom shares his affinity for such artists as Ingrid Michaelson with her daughter, and Knox cites the soulful voices of Tori Kelly and Allen Stone as other influences. At 12, Knox and her sister, performing as a duo, began posting covers of their favorite songs on YouTube, which caught the attention of music industry veterans Peter Zizzo and Michael Mangini, who felt they were too young to work with at the time, but kept an eye on them. After Knox received a loop effects pedal as a Christmas gift and posted a solo video of Aloe Blacc's "I Need A Dollar," Zizzo reached out again and encouraged Knox to be diligent about posting videos every week and trying to build a fan base through YouTube, which she did. In February 2015, Meghan Trainor tweeted Knox's cover of Bill Withers' "Ain't No Sunshine" and said: "I'm ur biggest fan" (Trainor also tweeted about her obsession with "Geeks" upon its release). Eventually Knox gravitated to YouNow, where she is now one of the live-streaming site's most prominent, popular broadcasters. Knox was also profiled as a YouNow success story in Billboard earlier this year, and earned a nomination for "YouNower of the Year" at the 2016 Shorty Awards.
Knox burgeoning fan base and obvious musical talent led to her signing with S-Curve Records (home of hits by Andy Grammer, Joss Stone, Leslie Odom, Jr., We The Kings, Fountains of Wayne etc). She then went into the studio with producers Mangini (Joss Stone, Diane Birch), Zizzo (Avril Lavigne, Vanessa Carlton) and S-Curve's Steve Greenberg (Andy Grammer, Joss Stone) to record the songs that comprise A Little Awkward, which will be released on June 24th. "Music is my escape," Knox says. "Just picking up a guitar and jamming is my favorite thing to do. That's how these songs came to be and it's cool to finally share them with the world."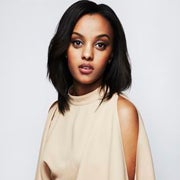 Doors

5:30 PM

Show

7:30 PM

Price

$15 Advance

$17 Day of Show
SHOWINGS
This event has already occurred.