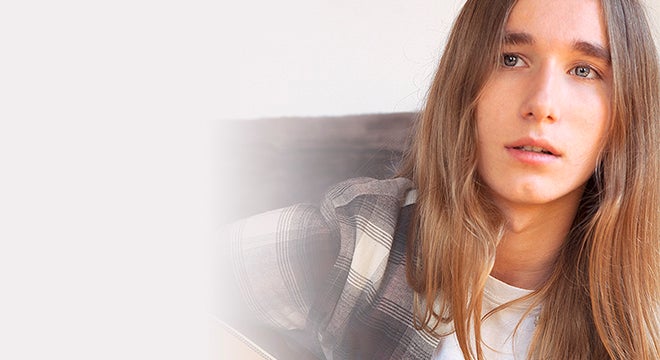 Sat, Sep 3, 2016
Sawyer Fredericks
with Amy Vachal
About Sawyer Fredericks
Sawyer Fredericks has certainly come a long way from the 88-acre Upstate New York farm where he grew up. However, home is still a big part of his soulful, contemporary folk sound.
"That's where I started playing guitar," he says. "It was so much fun growing up there. There was a lot of open space, and I was able to be around animals. Nature really inspired me. I feel like it gave me a different musical perspective."
His stark honesty and soulful delivery turned him into a national phenomenon during the eighth season of NBC's Emmy Award®-winning The Voice. As part of "Team Pharrell," he emerged as the "youngest victor in the show's history" at just 16-years-old. Moreover, he made Voice history, becoming "the first artist to land 14 songs in the iTunes Overall Top 200 Songs Chart in one week." All in all, his digital sales exceeded 1 million cumulative singles, making him one of the show's most successful artists ever. Most importantly, Sawyer's time on The Voice taught him quite a few things.
"I learned so much," he says. "It was incredible to be around that many artists and see so much talent. I took it all in. Getting to perform on that stage was amazing. I also remember Pharrell gave me a piece of advice that I'll never forget. He said, 'Stay true to yourself.'"
That's what Sawyer does on his latest album A Good Storm for Republic Records. Led by the striking and soulful first single "Take It All," the collection is a continuation of his singular style.
"The process of co-writing was new for me," he says. "Learning to create a more upbeat song and work with someone else was a great learning experience. Lyrically, it's a love song about a guy who's at the end of his rope, and this woman has lifted him up."
Elsewhere on the album, "Lovers Still Alone" sees his voice take the spotlight over a rich sonic backdrop. "I got to work with a full band in the studio, and it came out really nicely," he goes on. "It's about a person who's with someone, but the significant other is not really acknowledging them or loving them. I think everyone's been through that kind of one-sided relationship.
Appearing twice on the album, another stand out track is the song, "4 Pockets." Closing out the record, each version brings its own flavor and showcases Sawyer's versatility. The 'Original Mix' is the epitome of Sawyer's soulful style, while the 'Pharrell Williams Mix' offers a rhythmic response featuring more production for an alternative viewpoint on the song. "4 Pockets" even caught the attention of The Voice, inviting him back to perform the original version on the show's tenth season.
Ultimately, Sawyer forges a true connection between his roots and his passion for music that has lead him to where he is today "I want the lyrics and music to connect to the audience," he leaves off. "I just hope they feel when they hear me."
About Amy Vachal
Amy Vachal is a singer-songwriter from Brooklyn, NY. Influenced by a wide range of artists from Ella Fitzgerald to Pharrell Williams to M. Ward, Amy's sound incorporates bluesy melodies, soulful lyrics, and folksy rhythms. In 2011, Amy put out her first EP, Appleseed, and followed it three years later with Crinkle Bloom, released by Rockwood Records. In 2015, Amy appeared on NBC's The Voice, where her rendition of "Dream a Little Dream of Me" turned the head of every judge and launched her on a path to the semifinals. Born in Sommerset, NJ to a Filipina mom and German-Irish dad, Amy was heavily influenced by her dad's love of bluegrass and old-gospel soul. Beginning her career as a 3-year-old pop singer, Amy's soul-stirring voice draws comparisons to Feist, Regina Spector, and Billie Holiday. Amy is currently working on her first full-length record.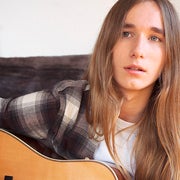 Doors

6:00 PM

Show

8:00 PM

Price

GA Standing Room

$20 General Admission
SHOWINGS
This event has already occurred.