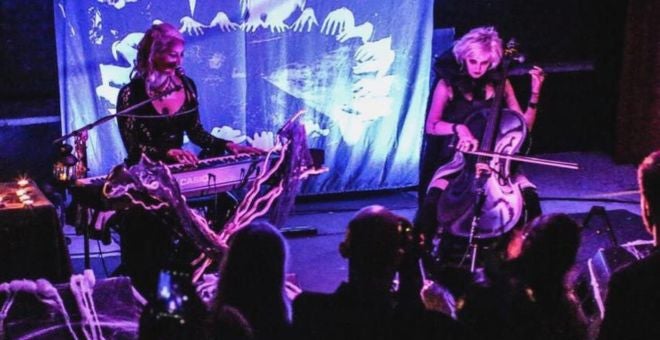 Ships in the Night with Please Don't Tell
Sat, Oct 7, 2023
Ships in the Night with Please Don't Tell
and GULL
"Ships In The Night is songwriter, multi-instrumentalist and producer Alethea Leventhal. Known for her electrifying mix of haunting, dark electronic and ethereal, ambient lullabies, Ships In The Night's magnetic sound pulls from dreams, memories and echoes from the outer world to paint an atmospheric landscape with sweeping waves of synths and kinetic beats.
Ships In The Night's latest album, Myriologues, (defined as "an improvised funeral song, sung by a woman on the death of a friend") received international attention as "celestial dream-pop," and "atmospheric darkwave" and sent her on a European tour in the summer of 2017. Myriologues was a full-length follow-up to 2015's self-titled EP and 2016's split, Wire & Light.
Ships In The Night has been linked with the genres of darkwave, witch house, and dream pop. She sites the soundtrack of Twin Peaks, Kate Bush, and 80s acts like Depeche Mode as influences on her sound and performance."
Classical singer and pianist, Christina Fleming and cellist, Nicole Rimel create dark cabaret that will leave you questioning your existence.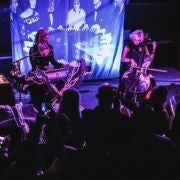 Café

6:00 PM

Doors

7:30 PM

Show

8:00 PM

Price

$10 - Advance
$12 - Door
SHOWINGS
This event has already occurred.