Thu, Nov 9, 2017
The Dawn Drapes Release Party
with Breakers and The Cordial Sins
Inspired by melody, harmony, and groove driven rhythm, Michael Sanzo and Daniel Rice penned their first release as The Dawn Drapes in 2014. Their roots in American and British folk music drive their songwriting style, while their musical influences range vastly from Alex Chilton and The Replacements to Animal Collective and Pink Floyd.
Deep grooves, smart hooks, and thoughtful vocal harmonies shine through, rounding out their full and balanced sound in each shimmering song.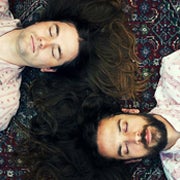 SHOWINGS
This event has already occurred.