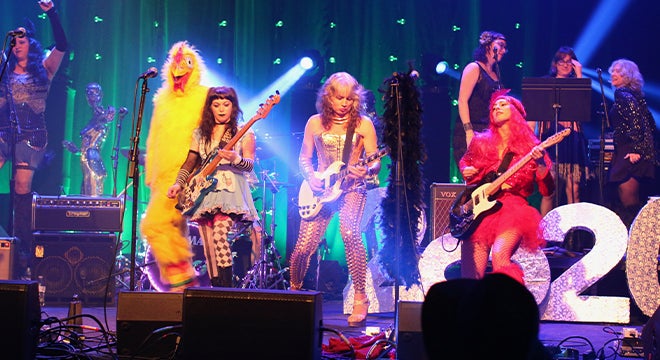 Fri, Feb 28, 2020
The Falsies
with GULL
The Falsies have built enough tension now they want some release! Come Get It On and Get Along with The Falsies and celebrate the release of a compilation of brand new songs at The Southern Friday February 28th!
Just two months after their New Year's Eve extravaganza with no BS brass and Shagwüf, The Falsies are returning to Harlottesthrill to debut new songs and a release of new music. Put on your Telethong, grab your Balls and call your Hunnies because the Falsies are putting a prohibition on inhibition for 2020.
Richmond's wildly experimental Gull opens.
Come get some release with The Falsies!
"Nothing less than a non-religious solution to the problem of evil. They're that important to humanity."
Danny Shea - Red Light Management
"Outrageous and insightful theatrical punk"
Erin O'Hare - C-Ville Weekly
"Absurdist rock mischief-makers... always provocative...always smart"
Mike Seay - Rock Hits 92.3FM
"What the world needs now is more Falsies!"
Jeff Sweatman - 106.1FM - The Corner
"The world is a better place with The Falsies actively in it. Thank you for that. An unexpected return to form that exceeded any expectations we curmudgeon fans could have ever expected."
Rich Tarbell - Author & Photographer - Regarding Charlottesville Music
"The Falsies are quite the musical circus and could be someone's strange ethereal dream or someone else's existential nightmare. The entire band ended the show writhing in an orgasmic pile onstage. I can say this was perhaps one of the strangest shows I have seen to date and really sets a precedent for what 2020 will bring." Robert Farley - Jam Band Purist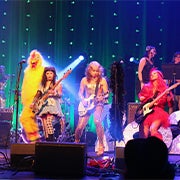 Doors

6:30 PM

Show

8:30 PM

Price

$12 Advance

$15 Day of Show