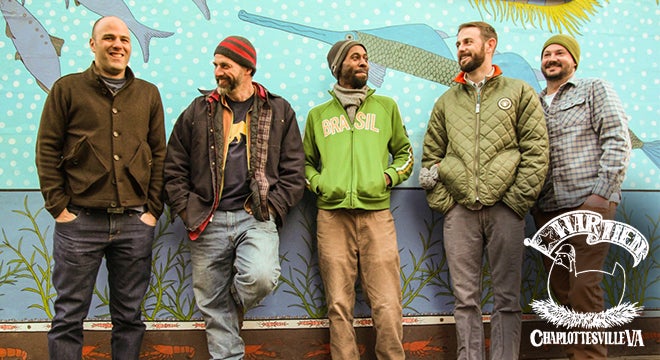 WarHen Presents: Live Recording in Progress ft. Wrinkle Neck Mules
Sat, Apr 2, 2016
WarHen Presents: Live Recording in Progress ft. Wrinkle Neck Mules
with Caleb Caudle
This Wrinkle Neck Mules performance will be multi-track recorded for a live vinyl to be released via WarHen Records at a later date. There will be a WarHen pop-up store on-site selling all WarHen's previous releases, including WNM's newest double LP I Never Thought It Would Go This Far as well as "a bonus surprise for the die-hard Mules fans!
Most bands don't make it to their second month much less deep into their second decade. Celebrating 15 years together in 2015, Wrinkle Neck Mules aren't slowing down despite being a study in fits and starts, dichotomy and contrast. They have amassed a long list of bizarre accomplishments that hardly seem capable of attribution to the same band. They've been ridiculed by Don Imus on live TV, featured in a mainstream television commercial, and have recorded with Bonnie 'Prince' Billy. Reviewers called them both "ascendant and essential" and "under the radar."
Essentially every term available in the Americana lexicon has been used to describe Wrinkle Neck Mules' music: indie rock, Southern rock, roots rock, newgrass, bluegrass, country, alt-country, alt-Americana, and even something called "heavy folk metal." They've earned all of these genre bending descriptions because they often flank their rock framework with country instrumentation and bluegrass-style singing. To further complicate matters, the band splits songwriting and lead vocal duties between Andy Stepanian and Chase Heard, resulting in tunes ranging from rustic and old-time to anthemic rock.
The band will release its 6th studio album, I Never Thought It Would Go This Far, on February 17, 2015. On the thirteen tracks, the band does not abandon its heritage but more often steers into lush and epic, often mellow, sonic territory rather than the more back porch stomping grounds of the past. The album was recorded live to analog tape in Barboursville, Virginia over eight days in May, 2014 with the help of engineer and co-producer Rob Evans (Dave Matthews Band, Old Calf).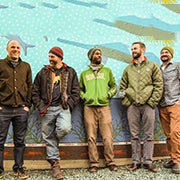 Doors

7:00 PM

Show

9:00 PM

Price

$10 Advance

$12 Day of Show

GA Standing Room
SHOWINGS
This event has already occurred.