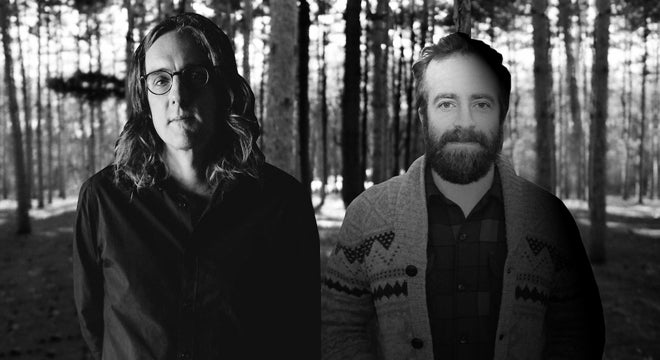 Carl Broemel of My Morning Jacket and Dave Simonett of Trampled By Turtles
Fri, Nov 11, 2016
Carl Broemel of My Morning Jacket and Dave Simonett of Trampled By Turtles
Dave Simonett and Carl Broemel connected by sharing the stage. Simonett (vocals and guitar for Trampled By Turtles) met Bromel (guitarist for My Morning Jacket) when Trampled By Turtles opened for My Morning Jacket. As Bromel ventured into his solo project, TBT welcomed him to open their shows. With Carl's second solo album, 4th of July, coming out on August 19th, the two decided to hit the road for a string of intimate shows. Anticipate shows to include a solo set from each, plus a few songs performed together.
About Carl Broemel
"I didn't have to do this," says Carl Broemel, referring to his new solo album, 4th of July, which will be released August 19 on Stocks in Asia/Thirty Tigers. As a member of My Morning Jacket, Broemel spent the past few years working rock 'n' roll hours (that is to say, 24/7) with his bandmates to help establish MMJ as one of the best live rock bands currently in the game. Their combined efforts proved successful.
But something stirred within him and during lulls between album and tour cycles, when he could've opted to vacation or catch up on sleep, Broemel instead booked studio sessions in Nashville and, over a four year span of these tiny windows, recorded the sprawling collection of songs that form 4th of July.
From this time blossomed not only a record, but Carl's own label, Stocks in Asia. Though much was forged by Broemel alone, he also reached out to those close to him: Bo Koster and Tom Blankenship of My Morning Jacket both appear on the record, with Koster co-writing a few tracks. There are guest appearances by Neko Case, Laura Veirs, Russ Pollard, Shelly Colvin, Richard Medek and Jordan Caress with Teddy Morgan on board as co-producer.
Recorded over different periods of Broemel's life, the songs point to a soulful awareness of inner life and the passage of time – thoughts that ponder their own reflection, marveling perhaps at how different our lives look now from the engrained images of ourselves that we've held onto from an earlier time.
Woven together during moments of downtime certainly informed the decidedly laid-back grooves of 4th of July; but Broemel also attributes it to the fact that "at heart, I'm just a chilled-out person. And I'm 42 now and I have a child; the things I think about aren't necessarily breakup songs. It's more about pondering all those things that people normally do at this age."
Asked if that meant this album could be called "dad rock", there's a pause, then Broemel laughs and says good-naturedly, "I think it's more like 'parent rock.' Let's not be so sexist, please."
Truth be told, the parents who will listen to 4th of July are probably already the coolest parents on the block. The ones you wish would adopt you or at least invite you over for dinner, while dropping the needle on "Sleepy Lagoon," and singing along right through the closing "Best Of" — a song that questions anybody who thinks that all the best things have already been made, long ago in a previous generation.
4th of July proves that's just not the case.
About Dave Simonett
As the lead singer, guitarist, and songwriter for Trampled by Turtles, Dave Simonett has had a noteworthy 2016 full of sold out shows coast to coast –including noteworthy performances at Newport Folk Festival and Red Rocks Amphitheater. Don't miss this opportunity to share an intimate, acoustic show with Simonett, performing songs from his solo EP 'Razor Pony' as well as his other major works from TBT and Dead Man Winter.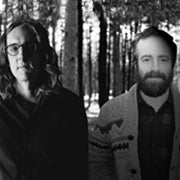 Doors

7:00 PM

Show

9:00 PM

Price

GA Standing Room

$15 Advance

$18 Day of Show
SHOWINGS
This event has already occurred.