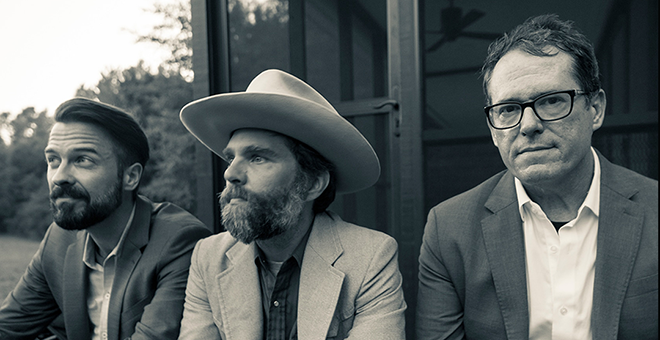 Fri, Sep 22, 2023
Chatham County Line
with The Band Loula
About Chatham County Line:
Come 2024, Chatham County Line will have been a staple of the acoustic music scene for two and a half decades. Embracing the heart-worn songwriting and rough-hewn voice of leader Dave Wilson the band has graced stages across the world sharing their original blend of string instrumentation, three part harmony and story based songwriting.
With a resume of worldwide touring, nine studio albums, collaborative albums with both Judy Collins and Jonas Fjeld, live albums and numerous television appearances, CCL is presently gearing up to release their 10th studio album in January of 2024. Where 2020's Strange Fascination pushed open the modern door for CCL, the upcoming record really states the case that the electric sound is here to stay. For a band that spent their first 15 years performing around a single microphone, CCL has found new inspiration in all of the sounds the world has to offer. "Synthesizers, drum machines, effect pedals. . .the world is really open to what constitutes folk music and as a songwriter I am grabbing on to that inspiration with both hands and not letting go" says leader Dave Wilson. With such a rich catalog to pull from and the strength of new work to come, let's hope the band: Dave Wilson (acoustic & electric guitars, harmonica), John Teer (mandolin, fiddle), Greg Readling (Standup Bass, Pedal Steel) and Dan Hall (percussion) keeps their grip and never lets go.
About The Band Loula:
Recently signed by Universal Music Publishing Group, The Band Loula is an independent country/folk band hailing from North, GA. The band consists of Malachi Mills and Logan Simmons, lifelong friends and artists of their own respects.
With a sound that blends traditional country and folk elements with a modern, indie feel, The Band Loula has quickly gained a following in their hometown and beyond. Their lyrics often draw on personal experiences and relationships, with a touch of humor and wit that sets them apart from other acts in the genre.​
In September of 2022, The Band Loula released their debut single, "My Mama Likes You," which quickly became a fan favorite thanks to its catchy melody and relatable lyrics about falling for someone your family approves of. They have since released 2 new singles, "Gettin' Clean" and "Gasoline," a precursor to a list of singles that will be released over 2023 and 2024.
Together, as a live act, The Band Loula has a reputation for putting on energetic and heartfelt performances, with powerful harmonies and instrumentals that will make you want to dance.
With the support of Universal Music Publishing and a growing fanbase, The Band Loula is poised to become a stand out act in the indie/unsigned arena.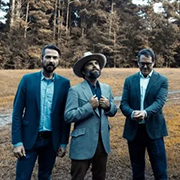 Café

6:00 PM

Doors

7:30 PM

Show

8:00 PM

Price

$15 - Advance
$20 - Doors
SHOWINGS
This event has already occurred.