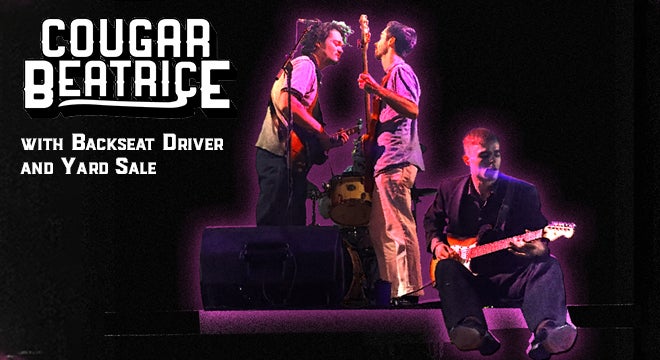 Sat, Jan 22, 2022
Cougar Beatrice
with Backseat Driver and Yard Sale
About Cougar Beatrice
"Delivering thick instrumentation and raw tones, Washington, D.C. based Cougar Beatrice is a rock band with roots in 2000s alt rock, blues, pop, and vintage rock. Known for their energetic live performances and vivacious stage personalities, Cougar has made a name for themselves across the region as a must-see act on a mission to galvanize the rebellious rock and roll spirit innate in all peoples.
Their debut album, entitled "Colors of I" debuted on May 28th, 2020, is available on all streaming platforms. The album wrestles with overcoming apathy, first through experiencing emotional pain and eventually journeying to acceptance and finding joy and escape in creating and performing music. The band continues to upload content to their Instagram and YouTube pages, intent on one day dominating the world."
About Yard Sale
Self identifying as 'Inspirational Emo', two siblings and a best friend from Fluvanna, Virginia that grew up with a mutual interest in guitar driven music that makes you feel things have assembled to write more guitar driven music that makes you feel things"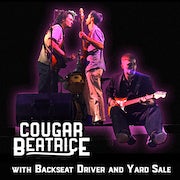 Café

6:30 PM

Doors

8:00 PM

Show

8:30 PM

Price

$10 - Advance

$12 - Day of Show
SHOWINGS
This event has already occurred.