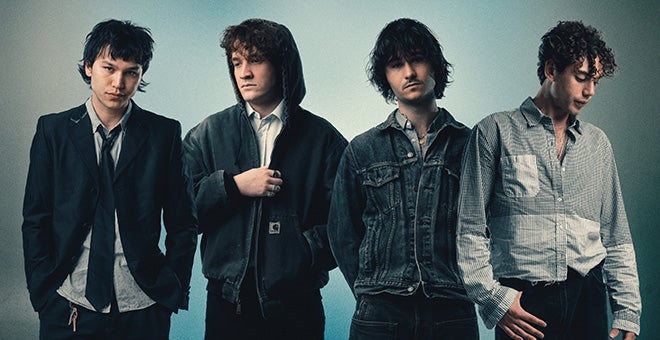 Sat, Sep 16, 2023
Quarters of Change
with Never Ending Fall
and Elie Bashkow Trio
Quarters of Change is the Lower-East-Side quartet leading the charge on New York City's rock resurgence. Composed of Ben Acker, Attila Anrather, Jasper Harris, and Ben Roter, the band has made waves online (and on the road) with their authentic brand of alternative rock.

After receiving co-signs from stars like Joe Jonas, Lewis Capaldi, and Fred Durst -- the band made their major label debut in July of 2022, and tapped Mikey Freedom Hart (Bleachers) and Tom Lord-Alge (U2, The Rolling Stones, Blink 182) for finishing touches on what was otherwise a self-produced project.

Quarters of Change then embarked on a full North American tour supporting Bad Suns (Epitaph Records), stopping at radio stations and gracing playlist covers along the way, and now prepares for their biggest year yet. Listen to Into The Rift (Deluxe) out now on Elektra Records (Warner Music Group).
---
Never Ending Fall (NEF) is a New-Age Rock band comprised of lead singer and guitarist Jack Miller, drummer Tommy StClair, guitarist and keyboardist Conrad Boyd, guitarist Pearce Eisenhardt, and bassist Johnny Hohman. Forming their band in the 4th grade, the Maryland natives' repertoire includes various sounds ranging from heavy-hitting indie rock to a lighter, soul-drenched affair. The band's electric feel-good melodies and undeniable creativity have allowed them to cultivate fans rapidly and organically across all major platforms. Their hit TikTok series and jingle, 'Can it Kirkland', has amassed the likes + views of millions which have significantly translated over to their music. Independently, the band released their full-length album 'Space City' in 2020 and since then has been working on defining their new sound. Their latest singles 'Happy Goodbye' and 'Wasn't So Bad' are out now, launching a new era for the band's upcoming EP set to release fall of 2023. You can catch Never Ending Fall on tour with Quarters of Change this September.
---
Led on guitar by producer, artist, and songwriter Elie Bashkow, the Elie Bashkow Trio blends alternative-folk, indie-rock, modern jazz, and jam band music to create a unique and engaging musical experience.
Featuring Ellis Nolan on bass and Zach Bowen on drums each of the members' musical personalities shines through as the three friends share solos and laughs on stage. Elie's melodic and compellingly human songwriting is complemented by far reaching improvisational jams and deep grooves. When Bashkow, Nolan, and Bowen play together, the music feels natural, exciting, and special in a way that is palpable to the band as well as the audience.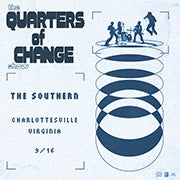 Café

6:00 PM

Doors

7:30 PM

Show

8:00 PM

Price

$15 - Advance
$18 - Door
SHOWINGS
This event has already occurred.