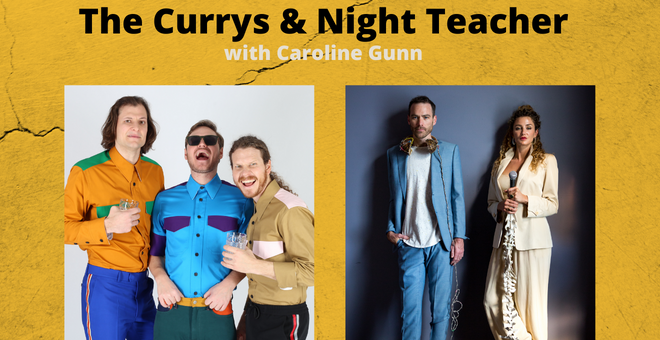 The Currys / Night Teacher
Thu, Jul 7, 2022
The Currys / Night Teacher
with Caroline Gunn
The Currys have been staking their claim within the Americana music scene since 2013, when vocalist/guitarist Tommy Curry quit his teaching job and moved to Charlottesville, Virginia, to join the harmony-based folk-rock outfit newly formed by brother Jimmy Curry (vocals, guitar) and cousin Galen Curry (vocals, bass). The band, who cut their teeth playing the oyster bars and listening rooms of the Florida Panhandle, have since written and released three full-length albums: their studio debut Follow (2014), called "eye-opening, but warmly familiar" by Earmilk, and whose title track is "one of the most beautiful pieces of music I've ever heard" (Todd Moe of NCPR); sophomore effort West of Here (2016), with its "tight-as-a-rubber-band" harmonies and "infectious" songwriting (PopMatters); and This Side of the Glass (2019).
In 2020, The Currys began releasing a weekly podcast, This Side of the Mic, to showcase new song ideas and remain engaged in the creative process during the pandemic-induced downtimes. The podcast allowed The Currys to expand their writing and production palettes and this evolution resulted in genre-hopping single releases such as "Man on the Side" and "Last Night."
"Stirring vocals...from a promising new band." - C-Ville Weekly
"...toothsome and satisfying…" - Popshifter on West of Here
"It's is almost impossible not to be moved, physically and metaphorically, by the gorgeously composed tracks on this album." - Wordkrapht on Follow
Night Teacher is the project of lead singer-songwriter Lilly Bechtel, whose unique voice and poignant lyrics have combined with the sensibilities of producer and multi-instrumentalist Matt Wyatt to create a world that orbits delightfully between experimental folk, electro-pop, and alternative rock. Music writer Robb Donker writes of the group's most recent single: "Wyatt's percussive tones sort of feel like they are improvised, as if the group found things around the house to play with, which is what (for me) persists in making their texture so organic and interesting… Bechtel's vocal aesthetic works perfectly as a storyteller; there is at once a sage presence in her powerful lilt, but it is also one that feels broken- as hopelessness and hope play a fierce game of tug of war." Since the 2020 release of their debut record Night Teacher, the group has won the Music With a Conscience Series, been featured on Women of Substance Radio, and noted by the music magazine Relix as an "artist to pay attention to."
You can hear more of Night Teacher on Spotify, Bandcamp and iTunes, subscribe to their YouTube channel, follow them on Instagram or Facebook at Night Teacher, and stay tuned to upcoming events and releases at nightteachermusic.com
Caroline Gunn is an alt/folk songwriter from Charlottesville, VA whose music explores identity and relationships with poetry and grit. On her debut Single "If I Fall Again" (2022), notable Memphis musicians emanate a Big Star/Wilco flair and give her songs a textual backdrop. However, Gunn's lyricism and voice are all her own, as she follows in the footsteps of confessional songwriters from Patti Smith to Lucy Dacus. Pondering the distortion of self and time in an increasingly broken world, "If I Fall Again", and her first album "Stop Motion '' fit today's music scene, while channeling the classics.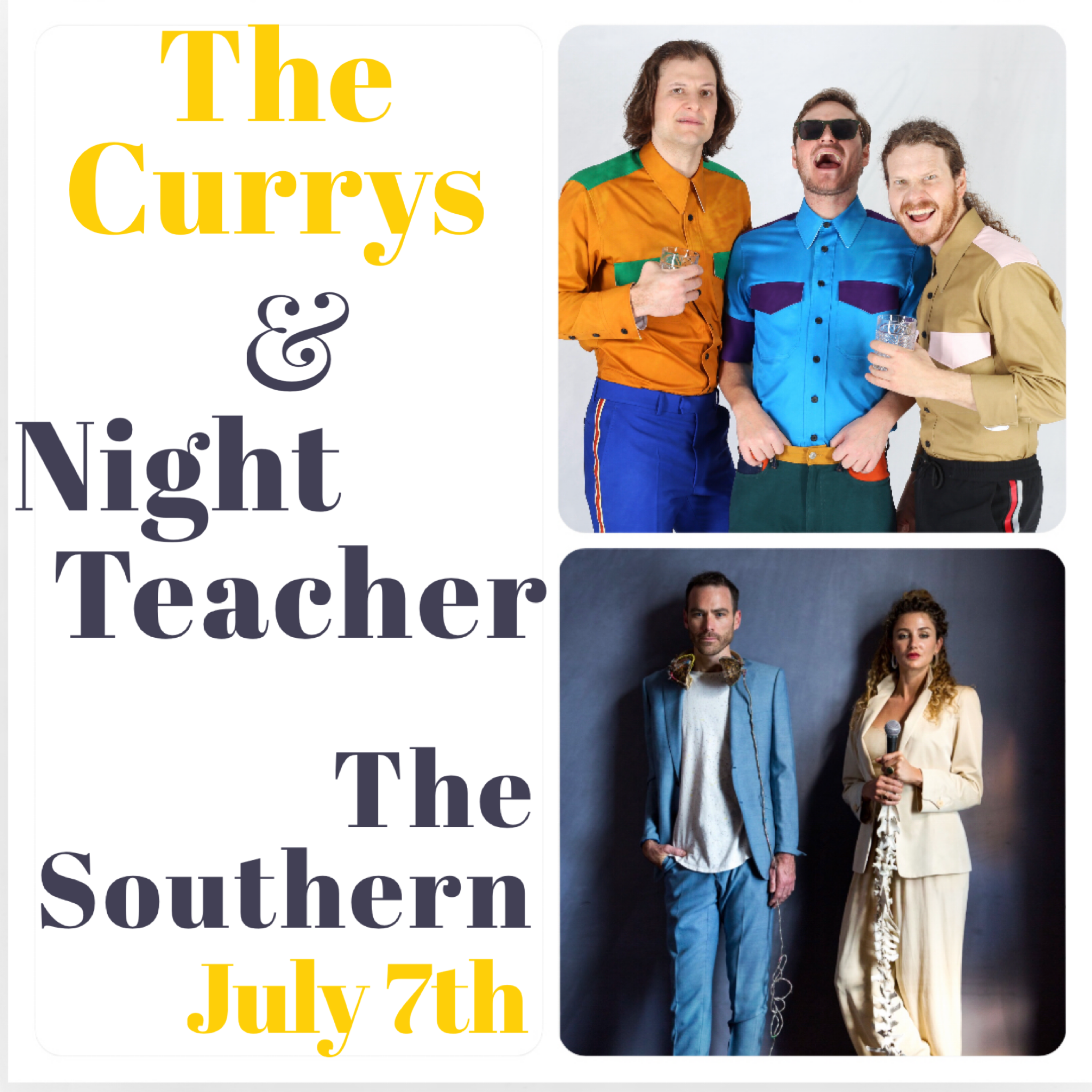 Café

6:00 PM

Doors

7:00 PM

Show

7:30 PM

Price

$15 - Advance

$18 - Door