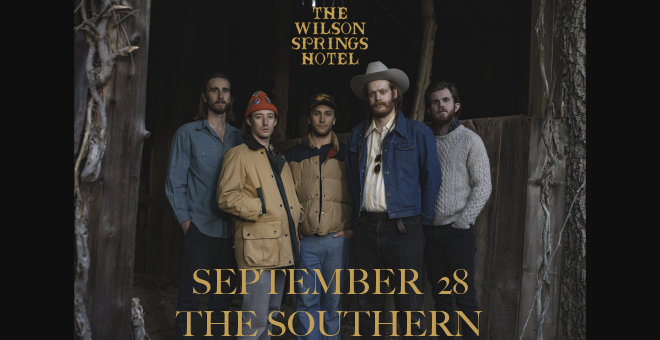 Thu, Sep 28, 2023
The Wilson Springs Hotel
with Dogwood Tales
About The Wilson Springs Hotel:
The Wilson Springs Hotel are currently on tour with their second album "Old Thoughts & Memories". It's a collection of original songs that take you through a variety of genre and influences, through slow & somber crooner country, to rippin' honky tonk, to hard hitting folk influenced rock, thru almost psych-rock like guitar tones, and back again, all while maintaining that watermark-like sonic fingerprint great bands possess. They are distinctly Wilson Springs songs. Jacob Ritter's voice tells a story through all of those varying energies; one of heartbreak, hard truths, putting yourself out there even though you know it could hurt. "They're the kind of things I don't want to go unsaid." Their live show is not one to miss.
About Dogwood Tales:
Dogwood Tales hails from the Shenandoah Valley of Virginia. Beginning in the basements of Harrisonburg as a duo in 2016, Ben Ryan and Kyle Grim started with the intention of writing, playing, and singing as one, grounded in a love of working together. Upon releasing their first album and beginning to tour more frequently in 2018, Dogwood Tales expanded into a full band, joined by their best friends and collaborators, Jake Golibart, Danny Gibney, and Stephen Kuester on the drums, bass, and pedal steel. Influenced by an eclectic local DIY scene of lo-fi, shoegaze, and country acts, as well as songwriting staples like Neil Young and Jason Molina, Dogwood Tales present their own alt-country sound with Grim and Ryan singing away their valley blues to the backdrop of lush steel and humming electric guitars. Their new EP, "13 Summers 13 Falls" was released in fall of 2022 via WarHen records, with the follow EP "Rodeo" set to release in Spring of 2023 alongside a vinyl pressing of the two EPs.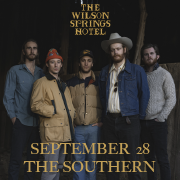 Café

6:00PM

Doors

7:30PM

Show

8:00 PM

Price

$12 - Advance
$15 - Door
$40 - 4 Pack Discount
SHOWINGS
This event has already occurred.