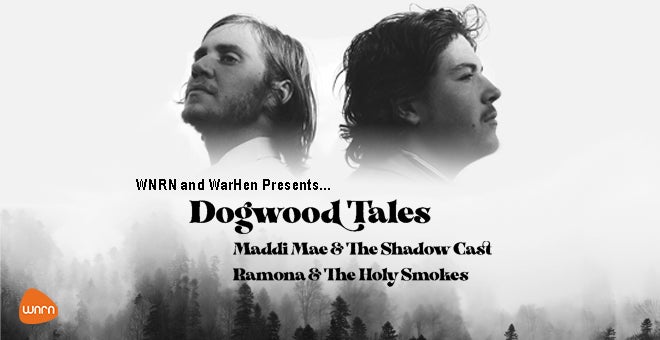 WNRN and WarHen Presents: Dogwood Tales
Sat, Jul 30, 2022
WNRN and WarHen Presents: Dogwood Tales
with Maddi Mae & The Shadow Cast and Ramona & The Holy Smokes
Dogwood Tales hails from the Shenandoah Valley of Virginia. Beginning as a duo in 2016, Ben Ryan and Kyle Grim started with the intention of writing, playing, and singing as one, grounded in harmony, akin to the likes of David Rawlings & Gillian Welch or Gram Parsons & Emmy Lou.
But as they matured artistically, playing hundreds of shows across America from Virginia to California, they began to grow beyond that humble category of "singer-songwriter." Ryan and Grim assembled a rhythm and melody section to re-envision Dogwood Tales as a full band. They released their acclaimed second album, "Closest Thing to Heaven," on WarHen Records in 2020 and this new collection of songs built into larger sonic harmonies, vocally and instrumentally. Listeners' minds are captivated by intimate and brutally honest lyricism in songs like, "Verbena," reminiscent of their debut album with acoustic and ghostly sparseness. But now musically equipped with their pocket grooves and driving melodies, we now feel their music in the body with the pulse of songs like "Mood Ring" and "Closest Thing to Heaven." This dilution of the ego, of broadening the spotlight to include an entire ensemble, reminds listeners of a lineage of songwriters who understood that artistry is always in service of the song, bringing to mind Neil Young's Crazy Horse, Jason Molina's Magnolia Electric Company, and Daniel Romano's The Outfit.
Since playing Red Wing Roots Festival and opening for the likes of Lela McCalla, the Felice Brothers, & the Steel Wheels in 2019, Dogwood Tales reemerge from their forced pandemic slumber artistically revitalized. Singing roles are being expanded, pedal steel and wurlitzer laden arrangements push them instrumentally into new uncharted territories, and we are beginning to realize this band is only at the beginning of a long and beautiful evolution. Dogwood Tales is set to release a new EP via WarHen Records this July with their two singles, "Hold You Again" and "25" releasing this past May and June.
Brought up among the Blue Ridge Mountains in a four-person evangelical cult of sorts, Maddi Mae found her own salvation in songwriting. She got her start as a five-year-old country gospel guitarist/singer/songwriter and spent a dozen years putting her "God-given gifts" to good use in valley churches. Home abuse turned to teenage homelessness, and Maddi spent the next decade in a state of shock, unravelling years of brain-washing and trauma. With no god, no kinfolk, and no answers, she turned back to songwriting. For Maddi, songwriting is prayer – but these prayers answer themselves.
A decade into making her living off of music alone, Maddi Mae has played over 500 shows – solo and as a member of psychedelic and folk rock bands. In September 2020, she released her debut six-song record called Quiet Corners, recorded with Kyle Millers of the band Tow'rs.
From music blog Two Story Melody: "Amid Maddi Mae's succulent vocals and the infectious, simplistic artistry of the song's folk tone, the most compelling aspect of "Here Right Now" is its sheer confidence. "Here Right Now" exemplifies a brutal honesty and proud transparency that begs for a spot alongside [Julia] Jacklin on Spotify's "Badass Women" playlist. [The song] rests at the corner of persuasive rhetoric and equally compelling melodies— it's an utterly powerful track."
From music blog Ear to the Ground: "Sounds like something you could have heard late one night in the early 60s bringing down the lights in a honky-tonk . . . This is what should be on country music radio, but we're happy to claim it over here in the indie Americana world."
Ramona Martinez is a singer-songwriter whose original music recalls classic country of the 50s and 60s, but very much in her own voice. Her songs are funny, sad, and almost always, honest.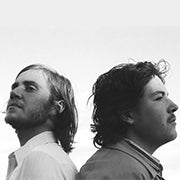 Café

6:00 PM

Doors

7:30 PM

Show

8:00 PM

Price

$10 - Advance

$12 - Door
SHOWINGS
This event has already occurred.