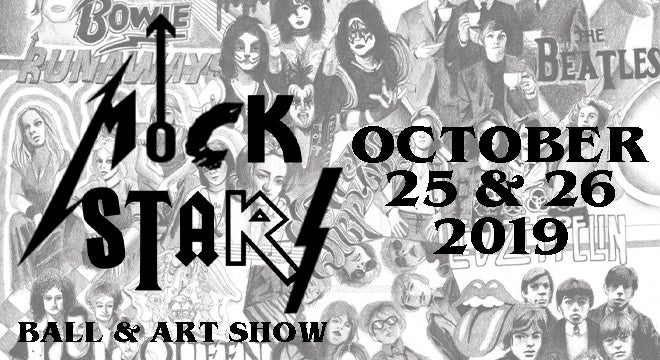 2019 Mock Stars Ball & Art Show - Two Night Bundle
Fri, Oct 25, 2019
2019 Mock Stars Ball & Art Show - Two Night Bundle
To Benefit Shelter For Help In Emergency in honor of Whitney French
Bundle your tickets for BOTH NIGHTS!
Rock Star Rock Star, MOCK STAR GOOSE!
THE 2019 MOCK STARS BALL IS HERE!
Charlottesville's Best Halloween Party Continues Bigger, Better & More Rockin Than Ever! Come see your favorite local bands perform sets as your favorite bands of all timessss! This event is a local favorite that is far from a mockery. It can win over anyone. A testimony to our rich music community both silly & amazing.
The Southern is transformed into a Haunted Playground with 2 stages for 6-8 bands each night. But of course what makes it is you. Your time to don your best Halloween you. Costumes are not required but highly encouraged &
Why wouldn't you? Break it out & Strut it with Pretend, Ozzy, Stevie, Mick & Who knows!

This event is again a benefit for Shelter For Help In Emergency in Honor of Whitney French
Band Submissions
Do you have what it takes to be a Mock Star?
Follow this link to submit your band to perform as a far far more famous band!
Keep in mind while not forbidden, we do try to avoid repeats & is best when one band plays as another (not a band put together for this event). Mock Stars Ball requires a great attitude & good will in order to deliver. While Sharing gear is encouraged & even required, The Southern will not be directly providing any backline equipment. The Bill Will be set by 8/31 so please throw your hat in the ring now to be considered by following this link.

Art Show
Aaand That's not all! This year we are rolling out The 1st annual Mock Star Art Show.
Let your creative juices flow & create inspired art based on what Mock Stars Ball means to you. Scary, Funny, Rockin, its all up to you! Keep in mind, All Art must be 2D & no more than 2' in any direction. Digital work is acceptable as high quality prints.
All accepted work will be assumed for sale with a 20% of the sale donated to Shelter for Help in Emergency. Further assumption that the art will be hung in a rock club & The Southern will assume no liability for damage or theft (But will discourage either).
If you are interested, Please Email submissions (No Larger than 2MB) [email protected]
Please include dimensions & medium along with Artist name, contact info & suggested selling price. Let us know if you have poster & shirt ideas too!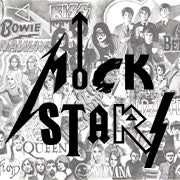 Doors

6:00 PM

Show

7:59 PM

Price

$36