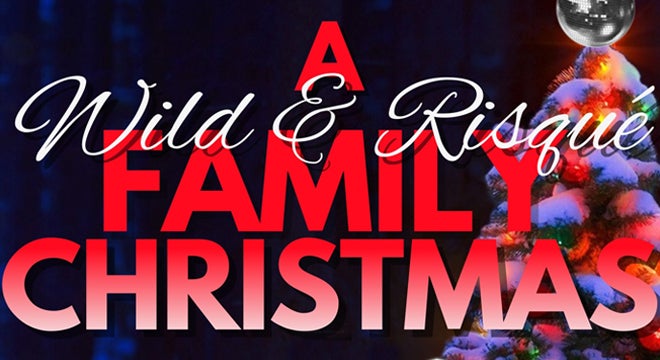 A Wild & Risqué Family Christmas
Fri, Dec 15, 2017
A Wild & Risqué Family Christmas
with Erin & The Wildfire and Disco Risque
Disco Risqué and Erin & The Wildfire present "A Wild & Risqué Family Christmas!" Your favorite holiday tunes have been hijacked by your favorite local bands and we need everyone to come get down one more time before the presents get unwrapped! We'll be mixing in originals with festive favorites that keep your feet moving and keep your mind on the holiday seasons of yore! Come on down, we promise to roast your chestnuts!
About Disco Risqué:
Disco Risqué is energy! Screaming guitars, pounding drums, thumping bass, blaring horns, and raw vocals come together in a controlled chaos that leaves listeners astounded and hungry for more. Formed in early 2014 and performing with the current lineup since mid-2015, Disco Risqué hails from Charlottesville, VA and have spent the last year developing a signature sound and a fiercely loyal following of dedicated fans. Within the first year of playing live the group delivered their eponymous debut double album (available on www.discorisque.com and Spotify), performed with up and coming greats such as Tauk, Pigeons Playing Ping Pong, and Peoples Blues of Richmond, and were chosen to be 1 of 4 bands in Virginia to participate in the prestigious Rockn to Lockn competition. Combining elements of rock, funk, hip-hop, hardcore, and pop Disco Risqué takes their listeners to previously untrodden sonic realms. With a grueling practice schedule and a seemingly limitless desire to take their music to the next level, Disco Risqué has quickly proven themselves as an up and coming powerhouse.
Erin & The Wildfire is a Charlottesville-based band that has been steadily carving out a reputation for themselves in recent years as one of the most captivating live acts to come out of Central Virginia since their formation in 2012. Fronted by powerhouse vocalist and Fincastle native Erin Lunsford, the band has been making waves throughout Virginia stirring up their unique sonic melting pot of rock, soul, and funk. The group's striking sound, goofy charm, and relentless work ethic has propelled them to some of the Commonwealth's biggest stages, including main stage spots at Roosterwalk and Lockn Festival, as well as back-to-back appearances at Floydfest.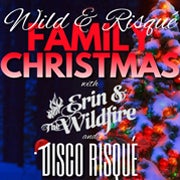 Doors

7:00 PM

Show

9:00 PM

Price

$10 General Admission
SHOWINGS
This event has already occurred.