Sat, Mar 30, 2019
Adam's Plastic Pond
with VILLAGES
About Adam's Plastic Pond:
Adam's Plastic Pond is a collection of Charlottesville musicians, gathered to bring movement to the songwriting efforts of Adam Long. Running the gamut from southern lap steel to folk ballads and sunny guitar pop, the band shows off jangling hooks and bright, lucid vocals on their sophomore full-length effort, Hold It Together, released March, 2019.
About VILLAGES:
VILLAGES is what happens when a lifelong piano player has a midlife musical crisis, teaches himself guitar, writes 70+ songs in a little over a year, and then gets his super talented friends to make them sound cool.

"It's kind of an experiment that has gotten out of hand," says Justin Paciocco. "At first, I was looking for a new hobby and wondered if I could teach myself guitar. I figured it'd be something I'd play around with for a few weeks and then lose interest and move on to something else. Fast forward a year, and it's crazy to think I'm now fronting a new band, playing live shows, recording an album. This whole thing has been unexpected, but it's been a blast too."

The band -- known as VILLAGES -- includes a revolving collaboration of some of RVA's most plugged-in musicians: Stephen Lecky (Farm Vegas), Zach Hudgins (Jackass Flats), Corey Wells (Shack Band), and Stephen Kuester (Run Old Hare). Their folky, countrified debut EP was recorded with the help of Zach Fichter and Jeremy Simmons, and was released in the Summer of 2018. Their latest single, "Call On Me" was recorded at American Paradox and released in December 2018.

In the last year, the band has already played an impressive slate of shows, supporting nationally touring artists like The Infamous Stringdusters, Yonder Mountain String Band, Dead Man Winter (Dave Simonette of Trampled By Turtles), Daniel Romano, Hackensaw Boys, and Larry Keel, at venues like Virginia Credit Union Pavilion, The Broadberry, The Camel, The Southern and Strange Matter.
"Part Americana, part neo-'70s folk rock, the band draws inspiration from classic artists such as the Flying Burrito Brothers and Bob Dylan as well as more modern groups Wilco and Futurebirds." - Style Weekly

" Quaking folk rock boldly decorated by charming melodies and dynamic instruments. " - The Auricular

" I hear that same precision in Paciocco's songs. The pacing, the rhyming, the way narratives unfold — it all just feels right. Impeccable, but not fussed-over." - You Hear That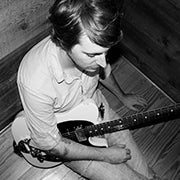 Doors

6:30 PM

Show

8:30 PM

Price

$7 General Admission
SHOWINGS
This event has already occurred.