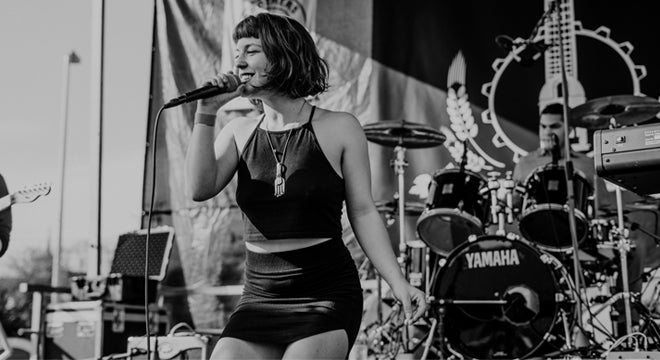 Fri, Jun 8, 2018
Adar
with Feel Free
About Adar:
Powerhouse vocalist and songwriter Adar Seligman-McComas is based out of Charlottesville, Virginia and formed her band, ADAR, in the summer of 2016. The band quickly gathered an enthusiastic following with their compelling original songs and charismatic performances. ADAR draws from a deep well of original compositions and introduces new takes on covers that transcend genres including Soul, Funk, Jazz, Rock and more.
ADAR released their EP, The Rapids, in March of 2017. Reviewing The Rapids, Nick Rubin of The Charlottesville Weekly wrote, "At shows, the Amy Winehouse vibes are conspicuous, but on The Rapids, classic soul sonics give way to balladry as well as touches of reggae and Cubanismo. Her band delivers tasty trumpet and organ solos and whining steel guitar; Adar's lyrics are sensorially rich with flavors and textures, and Nate Leath's production sets everything in the right space."
ADAR has become an integral part of the Central Virginia music scene, and within their first year, played alongside two-time Grammy nominated band SOJA. They've been invited to perform at music festivals throughout Virginia, some of which have hosted three-time Grammy Award winning band Snarky Puppy, The Hackensaw Boys, The Steel Wheels, The War on Drugs, Sister Sparrow and The Dirtybirds, Larry Keel, and many more.
About Feel Free:
Born and bred in the cultural melting pot that is Washington D.C.'s metro area where people and music from all over the world interact daily, FeelFree's music is a genre-bending sound. Blending reggae, rock, funk, and jazz influences, their live show fuses soaring, blues-tinged guitars over smooth vocal melodies amidst heavy grooves and huge horn-lines. To sum it up Northern Virginia Magazine states, " it's the reason why the reggae-infused Alexandria band is the sound of summer."

Rewind to 2004, Andrew Pfeiffer (vocals/guitar/trombone), Evan Hulehan (guitars/vocals/production), and Bryan Frank (drums) began writing original tunes and playing cover songs together while enrolled in George Washington Middle School in Alexandria, VA. After adding Garret Clausen on bass/vocals/saxophone and Colin Cantfil on trumpet in 2010, FeelFree began writing, recording, and performing sporadically in and around the Washington D.C. area, packing up places like Jammin Java, The Fish Market of Old Town Alexandria, and Rock & Roll Hotel. Over the course of 2010-2012, the band independently home-recorded, produced, and released an album's worth of material ("In The Hills 2010-2012") building more buzz about the group in the Washington D.C. metro area while they finished up school.

After winning Deli Magazine: D.C.'s Emerging Artist of the Month award, the band embarked on their first ever regional tour in July of 2013 before entering Arlington VA's historic Inner Ear Studios (where D.C. legends like Fugazi, Minor Threat, Bad Brains, and SOJA crafted their sound) to record their next EP. FeelFree independently released "The Ebb Tide EP" in December 2013 at a packed album-release show in Alexandria, VA. The result, "The Ebb Tide EP", is a beautiful whirlwind of different sounds, influences, and genres. Ranging from the album's huge opening track,"The Motions", to the album's closing track, a quiet but soulful acoustic ballad "After the Heatwave", the band crafted an 8 song album that is both upbeat and serene at the same time.

Once finished with school, the band toured up and down the East Coast from Miami, FL to Burlington, VT throughout much of 2014-2015 while the group consisted of Pfeiffer, Hulehan, Frank, Clausen, Cantfil and Davey Hoen on keyboards. In early 2016, FeelFree enlisted Jack Kilby, a longtime friend of the band and well respected drummer also from Alexandria, VA to be Bryan Frank's full-time replacement on drums. Now more than two years in the works, the band is currently putting the finishing touches on their next full length album, having already released the album's first two singles, "Fishery" and "Right By Her" in 2016.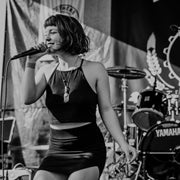 Doors

6:30 PM

Show

8:30 PM

Price

$10 General Admission
SHOWINGS
This event has already occurred.