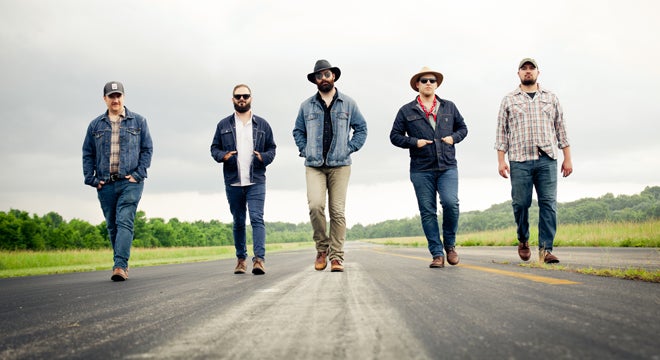 An Evening with Folk Soul Revival
Fri, Sep 28, 2018
An Evening with Folk Soul Revival
About Folk Soul Revival:
A modern band rooted in old-school southern sounds, Folk Soul Revival whips up its own version of amplified Americana on the band's self-titled fourth record.
The name says it all. Folk Soul Revival, like the band that created it, is an album that celebrates the sounds, stories, and small-town values of an earlier era, modernizing their approach with sharp songwriting and electrifying instrumental work. There's country twang, bluegrass bounce, hillbilly hell-raising, chicken-pickin' guitar, and roadhouse roots-rock, all sandwiched into a track list that mixes heartbreak, honesty, and humor in equal doses. Recorded in Nashville and road-tested on stages across the country, this is Folk Soul Revival's finest work — an album that nods to the glory days of the past while still pushing the band forward.
Formed in southwestern Virginia in 2008, Folk Soul Revival has spent a decade growing a wide audience both at home (where they've become a regular presence at local institutions like the Carter Family Fold, FloydFest, and Bristol Rhythm and Roots Reunion) and on the road (where they've shared shows with Dr. Ralph Stanley, Old Crow Medicine Show, Jason Isbell, Eric Church, and others). They're road warriors, logging roughly 100 performances a year. For Folk Soul Revival, though, those tours always lead back to Bristol: the group's birthplace, home, and muse. Many of the life lessons that lurk inside Folk Soul Revival's 12 tracks can be traced back to that place.
"These are stories of home," says front man and chief songwriter Daniel Davies, who shares the band's lineup with Justin Venable, Brandon Sturgill, Chad Light, and Justin Louthian. "We're all backwoods country people who grew up in this area, listening to bluegrass and country. That's where we come from, and that's where this album comes from, too."
With songs about blue-collar jobs, long workweeks, wise-ass bartenders, messy breakups, and richly-deserved weekends, Folk Soul Revival sources its material from the everyday lives of rural Americans. This is biographical music, and while the stories may be specific to Folk Soul Revival, they'll sound familiar to anyone who hails from the country's forgotten pockets. On songs like "Small Town," Davies sings about front porches, back roads, and Friday night football games, sketching a picture that's quintessentially Southern. In the background, the rest of the band chimes in with fiddle, banjo, slide guitar, and vocal harmonies. The result is both fresh and a familiar — a new take on a classic idea.
Elsewhere, the guys duet with folksinger Leah Blevins on "Dance with Me," wink their way through the double entendres of the country two-step highlight "Horrible Girl," ride a rowdy groove with the kickoff track "Other Side," pay homage to Little Feat with a cover of "Willin'," and even make room for swooning strings and thick harmonies (the latter provided by the McCrary Sisters) on their most layered song to date, "Broken." Co-produced by Barry Bales (a longtime member of Alison Krauss and Union Station, as well as the producer of Folk Soul Revival's previous album, Out of Box) and Chad Brown (who oversaw the recording of Folk Soul Revival's first two releases), these songs shine a light on the band's strongest lineup to date. Crucial to the group's soaring progress are two new members — drummer Justin Louthian, a versatile percussionist capable of train beats, rock patterns, and everything in between; and guitarist Chad Light, whose riffs take center stage on multiple tracks — whose talents help Folk Soul Revival bridge the gap between the organic punch of a string band and the electrified stomp of a country-rock act. Additionally, the group continues to pay tribute to its former front man, Allun Cormier, who sadly passed away during Folk Soul Revival's early years.
Released years after the band's second release, Prompting the Dapperness, rose to Number 12 on iTunes' country chart and Number 10 on Billboard Magazine's Heatseekers chart (South Atlantic Division), Folk Soul Revival takes the band to new heights, merging the band's classic influences and timeless twang with a modern, musical approach. Bring on the revival.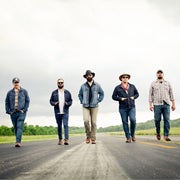 SHOWINGS
This event has already occurred.