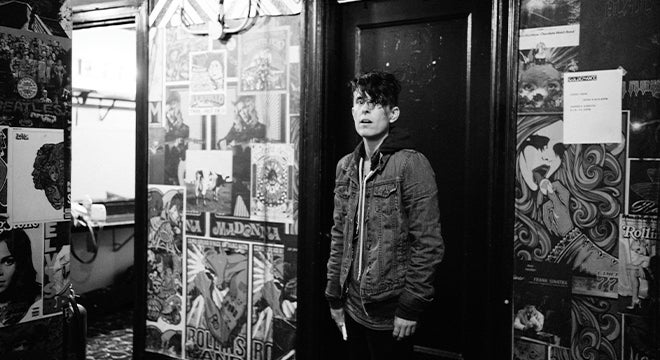 Wed, Oct 16, 2019
Andrea Gibson
Seated Show
Andrea Gibson returns to Vancouver touring to support their new book, LORD OF THE BUTTERFLIES.
In a fierce oscillation between activism and love, Andrea Gibson's newest literary triumph, Lord of the Butterflies, is a masterful showcase from the renowned poet whose writing and performances have captured the hearts of millions. An artful and nuanced look at gener, romance, loss, and family, this is also a book of protest. While rioting against gun violence, homophobia, and white supremacy, Gibson celebrates gender expansion, queer love, and the will to stay alive. Each emotion in Lord of the Butterflies is deft and delivate, resting within imagery heavy enough to sink the herat, while giving the body wings to soar.
Winner of the first ever Women of the World Poetry Slam in 2008, ANDREA GIBSON remains of the most captivating performers in the spoken word poetry scene today. Known for pulling hearts out of the chests to either wrench or kiss, Gibson has authored four full-length collections of poems, an illustrated book of their most memorable quotes (Take Me With You, Penguin, 2018), and has released seven beloved albums. Gibson regularly sells out 500+ capacity standing room only venues to eager audiences, mouthing along every word, further popularizing the art form and creating a space for each person in the room to feel, and to heal.
"Gibson's poems...are forthright and pithy, putting into words the feelings of anyone who has been angry, or outraged, or embarrassed, or in love." -Star Tribune
"Andrea Gibson is an amazing queer, spoken-word poet who can make you weep with a heart wrenching love poem and then swiftly inspire you to action with a powerful political poem." - Seventeen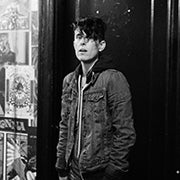 Doors

6:00 PM

Show

8:00 PM

Price

$18 Advance

$20 Day of Show