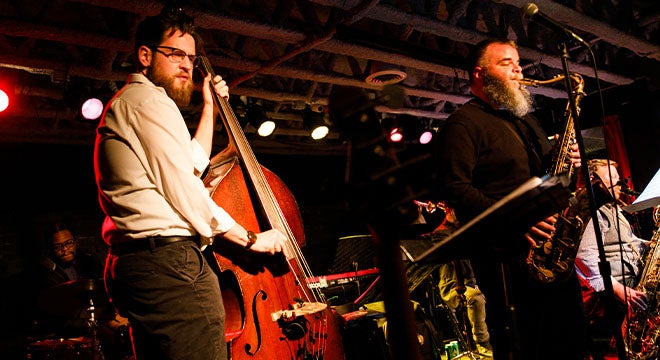 Charles Owens Trio featuring R4ND4ZZO BIG B4ND record release show!
Tue, Aug 13, 2019
Charles Owens Trio featuring R4ND4ZZO BIG B4ND record release show!
"3"
After the critical success of 2015's "A Day With Us", The Charles Owens Trio is back with another gem from Jellowstone Studio in Richmond VA with Devonne Harris (DJ Harrison, Butcher Brown) on drums, and Andrew Randazzo this time playing all electric bass. The trust, telepathy, and pocket has only grown and evolved in the last 4 years from constantly gigging. The repertoire here presents fresh and daring arrangements of familiar songs as far back as 1929 (The beautiful, haunting and plaintive Hoagy Carmichael chestnut "Stardust"), to as recent as 2008 (Radiohead's "15 Step") This album will take you on an intimate, and adventurous musical journey that you'll never want to end.

"13"
Andrew Randazzo (electric bassist for Butcher Brown) and Charles Owens have made music together for years. Now they've taken it to new heights with this bold, ambitious project. Andrew's large ensemble (of which Charles is a founding member) is called R4ND4ZZO BIG B4ND. It's
made up of 14 musicians who are all stars in their own right. These performances bring original compositions by Charles and songs he's famous for playing plus brand new, lovingly crafted arrangements of those compositions by master arranger and bassist Andrew
Randazzo. These were live performances captured at the Southern Cafe and Music Hall in Charlottesville VA. All of these elements have come together to make this residency a unique and magical experience for everyone.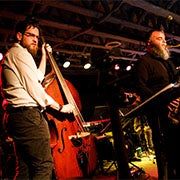 Doors

6:00 PM

Show

7:00 PM

Price

$15 Advance

$15 Day of Show
SHOWINGS
This event has already occurred.