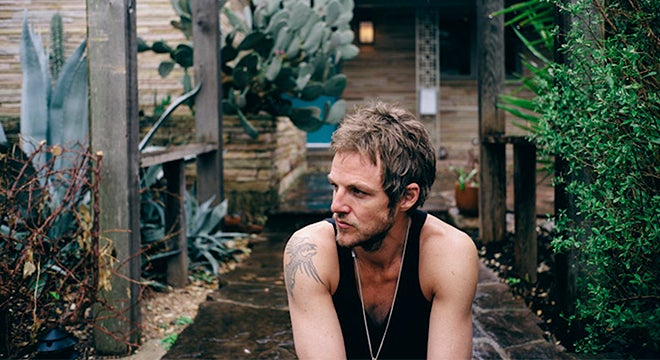 Fri, May 19, 2017
Charlie Mars
with Rick Brantley
About Charlie Mars:
The Money, the final volume in Charlie Mars' Texas trilogy (out Oct. 14 on Rockingham Records/Thirty Tigers), opens with a scene of cinematic vividness. "Looking out a rainy window/In a hotel in Caroline/Drinking free coffee, smoking that smoke/From an apple by the exit sign." He called the song "Hell Yeah," a Rebel yell from this Oxford, Mississippi, resident not of celebration but of recognition. Maybe you, too, have found yourself far from home and feeling very alone, seeking relief in the substances at hand, exhaling out the open window as a practical measure. In those four lines, jotted down in a Hampton Inn in Greenwood, South Carolina, moments later, we find Mars (or a protagonist who closely resembles him) resuming his zigzagging trek through the darkness in search of the light. It's a theme as old as The Odyssey, laid out in crisp contemporary verse over a lowdown, hickory-smoked backbeat, in the tradition of fellow Southern minimalists Tony Joe White and J.J. Cale.
The Texas trilogy (so named because the first two albums were cut in Austin, the latest one at Sonic Ranch outside of El Paso, all with Billy Harvey as producer and core musicians J.J. Johnson, John Ginty, and George Reiff) began with the ironically titled Like a Bird, Like a Plane, released in 2009, two years after the record label Mars had been signed to went out of business, leaving him no choice but to go DIY. It was the best thing that ever happened to Charlie because, out of necessity, 12 years and five albums into his career, he found his true voice, just as he was beginning to experience life more fully. His eyes were opened to culture and possibility while spending much of the last half-decade in New York and Austin, hastening his artistic and personal maturation, reflected in the songs that were coming out of him along the way.
Mars followed that initial revelatory effort with 2012's Blackberry Light, which served as my reintroduction to his distinctive artistry and character. I'd met and connected with him eight years earlier, when I was asked to write the bio for his self-titled V2 Records album, a smart and hooky piece of work, though not, it turned out, as deep or subtle as the three gems that would follow. "Making records in semi-obscurity for 15 years, Mars has come upon the ideal musical vehicle for his achingly soulful, Gram Parsons-like drawl and languorously meditative songs," I wrote in my Uncut magazine review of Blackberry Light, taking note of the "aural seductiveness" that rendered such songs as "Nothing but the Rain", "Back of the Room" and "Great Wall Of China" so memorable. "Nestled among these incandescent pearls is the hyper-funky, badass 'How I Roll,' an unrepentant, all but defiant admission of extreme rock 'n' roll misbehavior." At the time, I thought the last-named tune, with its delectably funky, righteously Southern deep gut groove, was the best thing Charlie had ever recorded.
"There's something universal about groove music, whether it's world music or Moby or Widespread Panic," Charlie says now. "There's something trancelike about sitting your songs on top of a groove that I've always liked. It's allowed me to sink a little deeper into the material."
The Money contains a track with a groove that's just as seductive. That groove, on "Danger Danger," is married to the meter of the lyric and the syncopated way Charlie sings it, locked in with JJ Johnson's high-stepping drums, George Reiff's spare bass line, John Ginty's pillowy piano chords and Billy Harvey's rhythm guitar lick, which flits over the track like a hummingbird. These four superb musicians have served as the core band throughout the trilogy, providing it with its feel, and Charlie has dubbed them the Comma Squad—"because I know one day those guys are gonna help me get some commas in my bank account," he quips. "They are so good." The tightly woven rhythm the five of them lay down is also at one with the premise of the song. "I was young and I took my heart/I took my heart and gave it to a stranger," it begins. "Didn't listen to myself when I knew my heart was in danger… Everybody here tried to tell you/But nobody here could tell you."
"They have the ability to show restraint," Charlie says of his cohorts, "as well as being in the places they need to be and playing things that matter in those places. Also, their playing has a sensuality to it that's rare in rock. There was a period back in the '70s where it was hip to leave stuff out, to make it sound like it was hands on skin and dust on the floor. It was high-fidelity recording, but it was done in a very organic way. So those are the kind of records I've made and will continue to make."
According to Charlie, "The Money isn't about the money. It's about stripping the chaos down to essentials, and letting what's left shine." To put it another way, "Life has a tendency to become cluttered, and in order to see things more clearly, it's really good to do away with that." These declarations apply not only to the prevailing theme of this song cycle but also the sound of the music, from the reggae-fied lilt of "Things You Don't Wanna Know" to the languor of the disarmingly tender "Oh Girl," so restrained, and so in sync with that tenderness, that the recording seems to be hiding in plain sight.
Mars inserted the bridge from a song on his very first album into "Oh Girl," one of several intriguing choices he made on the album. He recorded "Silver Buttons" for the third time because he felt the first two attempts had missed the mark, and he now had the players and the thematic context to finally get it right. He also cut his first-ever cover, "Rainfall," from an obscure EP released by the short-lived Alabama band Bentley Tock that Charlie had discovered as a teenager, serving as a catalyst for his own writing. The song was penned by Paco Ahlgren, who went on to become a novelist of some repute. These choices are all integral to an album about the choices we make in our lives, and their consequences.
"I always felt that music was gonna let me escape from those things in life that had let me down," Charlie reflects. "I grew up in a bubble within a poor, impoverished state, with limited access to the outside world. And so my worldview was very Mayberry. And then, when Mayberry falls apart, you realize maybe you're not gonna find the girl of your dreams and live happily ever after, and you're not gonna score the winning touchdown—maybe that's not how life pans out. All these things that you grow up believing are true, some of them are not. So Like a Bird, Like a Plane was about trying to rise out of all that, and Blackberry Light was more of a rejection; it's a dark record. I would say that this album is about looking at those things and feeling disillusioned, but still finding the humor and the beauty and the inspiration that is inherent within them.
"I've realized that these are the only things in life—love, friendships, conflict, marriage, children," he continues. "You can't reject this stuff; there's no escape from it. It's not gonna be perfect, it's not gonna be like you want, but it's gonna be fulfilling; it's gonna be an emotional roller-coaster, and that's OK. Like in 'Pride Before the Fall,' which is the song I pored over the most, because it's the most revealing. It says, 'If you really love somebody/You know they could break your heart/And if you're telling the truth/You knew it from the start.' It's a commentary about these things that are inherent in all our neuroses.
"But there's also a sense of humor on this record that was absent on the last two. I'm trying to move toward something more positive, more lighthearted. Like, isn't it all a mess, and can't we all laugh at it and celebrate it together?"
The narrative that plays out in the final chapter of Mars' trilogy doesn't have a perfect ending, because perfect endings are pipe dreams, as he notes. It concludes instead with the protagonist missing someone and hoping she's missing him too, while at the same time imagining the daughter they didn't have going on to repeat her parents' mistakes, winding up with a boy like him—"running nights through Alabama/Running nights through Tennessee/Some nights she'll be waking up/She'll be looking over her shoulder/But don't worry momma, don't worry, don't cry, cry, cry." Now, that may not be a perfect ending in the aforementioned "happily ever after" sense, but in a literary or cinematic sense, it's absolutely devastating.
So Charlie Mars has been through some things, just like everybody else in this mortal coil, and he's turned it into something emotionally raw yet beautifully rendered, deeply personal yet universally relatable. Way under the radar, this guy is making serious art—and you need to know about it. You need to sit down, put your phone on airplane mode, mute the sound on the TV, crank up the stereo and listen. Because Charlie Mars is telling it the way it is.
About Rick Brantley:
So, what to make of this Rick Brantley? This seeker of the life-changing novel and the perfect pair of beat-to-hell boots; this connoisseur of the cool classic movie and the greasiest dive-bar cheeseburger, disciple of the museum's masterpiece and the panhandler's wiliest street-pitch? This guy who lives it, loves it, takes it all in and pours out something so tight and right you just gotta hear it again and again? Well, let's just tell it straight: Rick Brantley is a singer-songwriter who can seriously, seriously write and sing; a rocker who can really, truly rock. A young man worth listening to.
Rick Brantley was born and raised in the musical mecca of Macon, Georgia, a preacher's son, soaking up the strains of gospel music, fire-and-brimstone sermons and the echoes of musical legends: Blind Willie McTell, Otis Redding, The Allman Brothers. "My Dad dug the local heroes, and was big on pop/rock hitmakers of the 70's, too, like Three Dog Night. We had a little home recording studio; music was such a part of everything", Rick says. He was also inspired by singer-songwriters like Bruce Springsteen and Billy Joel. "You learn from those guys and they lead you to Kristofferson, Guy Clark, Townes Van Zandt," he adds. Brantley learned his lessons well: barely out of high school, his own songs and red-hot band performances led to a publishing contract and new home base in Nashville. Since then, his songs have been covered by artists ranging from Meat Loaf to country crooner David Nail, while he's continued honing his stage chops as both full-tilt rock-show frontman and acoustic solo performer, opening for acts as diverse as John Hiatt, Zac Brown Band, Better Than Ezra, and Steve Earle.
Brantley's brand-new EP, LO-FI, leans into his thoughtful, thought-provoking side. "I was on the road last year with Hiatt — just me and an acoustic guitar — and only my previous rock record to sell." The difference in styles influenced a conversation with award-winning songwriter Mark Selby, Rick's producer. "We had these songs that were never going to be on the full-band rock record we're working on — more like singer-songwriter stuff. So, we just decided to make a live-in-the-studio record of those tunes, with just us playing."
With LO-FI, Brantley achieves a raw but rich acoustic sound. "Almost everything you hear on the record is live and in the moment. It was one of the most fun things I've ever done. I got to do songs that I really loved, with one of my best friends in the world. It was just a blast. I hope everybody likes it."
LO-FI includes a cavalcade of emotions: the world-weariness of "40 Days," the romantic yearning of "Claudette," and the jaw-dropping "Enough Rope," a flawed-narrator character study ruminating on a life's worth of foibles: "Money talks, and liquor whispers, and I have listened to them both. . . I've learned less than I've forgotten, and there's still more I wish I didn't know. And a man will hang himself most likely, if you give him enough rope." Then there's the stunning cover of Otis Redding's "Try A Little Tenderness," which Brantley admits was more than a little daunting. "That was terrifying. Mark had to really twist my arm on that. It's definitely in my top two or three favorite songs, but who would want to follow Otis Redding? But Mark talked me into trying it on the road with John Hiatt, and it went over like gangbusters, so we decided to put it on the record."
Brantley will be hitting the road to promote LO-FI while continuing work on his next full studio album. He's looking forward to sharing the inspiration behind his lyrics, both onstage and in a series of podcasts. "That's the plan. We're booking solid right now. I love being up there and telling stories, which is what the show is all about. It's a different energy than with my band, but we're getting a really good response with it, and having a lot of fun!"
So back to our original question: what to make of this talented Rick Brantley? If enough of us hear him, see him, watch him own another stage. . . well, we might just make him a household name.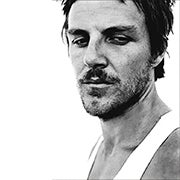 Doors

6:00 PM

Show

8:00 PM

Price

GA Seated with Standing Room

$18 Advance

$20 Day of Show