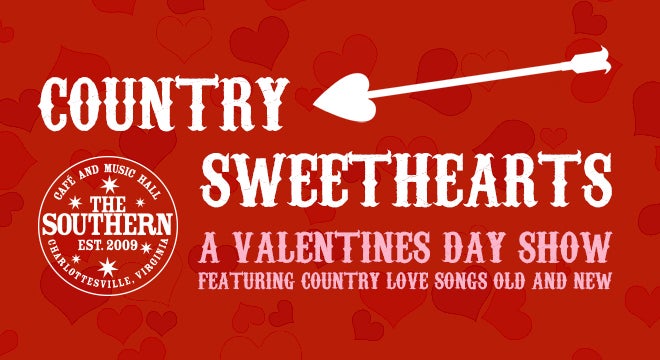 Country Sweethearts: A Valentine's Day Show featuring Country Love Songs Old and New
Tue, Feb 14, 2017
Country Sweethearts: A Valentine's Day Show featuring Country Love Songs Old and New
with Tara Mills, Terri Allard, Sarah White, Holly Allen, and Carleigh Nesbit
Valentine's Day is a time to celebrate lasting relationships, recent flames, or a continued search for that special someone. What better way to mark the occasion than bringing together Charlottesville's finest female singers and songwriters for a night of Country Love Songs. Join us on Tuesday, February 14th for Country Sweethearts featuring Tara Mills, Terri Allard, Sarah White, Holly Allen, and Carleigh Nesbit as they perform both new originals and timeless country classics.
About Tara Mills:
Inspired by the Blue Ridge Mountains and the rich musical traditions tied to them, Tara Mills describes her music as, " original mountain americana;" an original blend of folk, bluegrass, and americana.
Writing and singing most of her life, it wasn't long before Tara picked up a guitar and taught herself how to express the melodies in her head through her songs and hauntingly beautiful lyrics. Influenced by bluegrass, old country, and traditional mountain folk, she creates an original sound that captures true human feeling and emotion.
Based out of Charlottesville, VA, Tara plays and writes in a couple of different musical projects. In Tara's current project, Tara Mills and Jimmy Stelling, she combines her lyrics and voice with Tennessee native Jimmy Stelling to create a very powerful yet driving original sound described as a mix of modern day folk, bluegrass, and americana.
Tara Mills has played at many music festivals including DelFest, The Festy Experience, Bristol Rhythm and Roots Reunion, Red Wing Roots Music Festival, Campout East, Camp Barefoot, Misty Mountain Music Festival, The Crozet Music Festival, The Blue Ridge Oyster Festival, Mountain Cove Music Festival, and many other venues, radio and television broadcasts, and on the internet.
About Sarah White:
Virginia Singer-Songwriter Sarah White might resemble some kind of Hazel Dickens/Patti Smith/Cat Power love child. She's released records on Jagjaguwar and Antenna Farm and won Best Song at the 2007 Mountain Stage NewSong Contest. Her 2006 album White Light became a cult favorite for its eclectic blend of driving folk-rock, sorrowful country ballads and experimental, personal narrative songs -- the trifecta that defines her lengthening body of work. She has opened for or played with the likes of Merle Haggard, Hall & Oates, Earl Scruggs, Will Oldham, Dave Matthews Band Caravan and was named Best Songwriter in her hometown of Charlottesville, the town invented by Thomas Jefferson. A new album is due out in April 2017.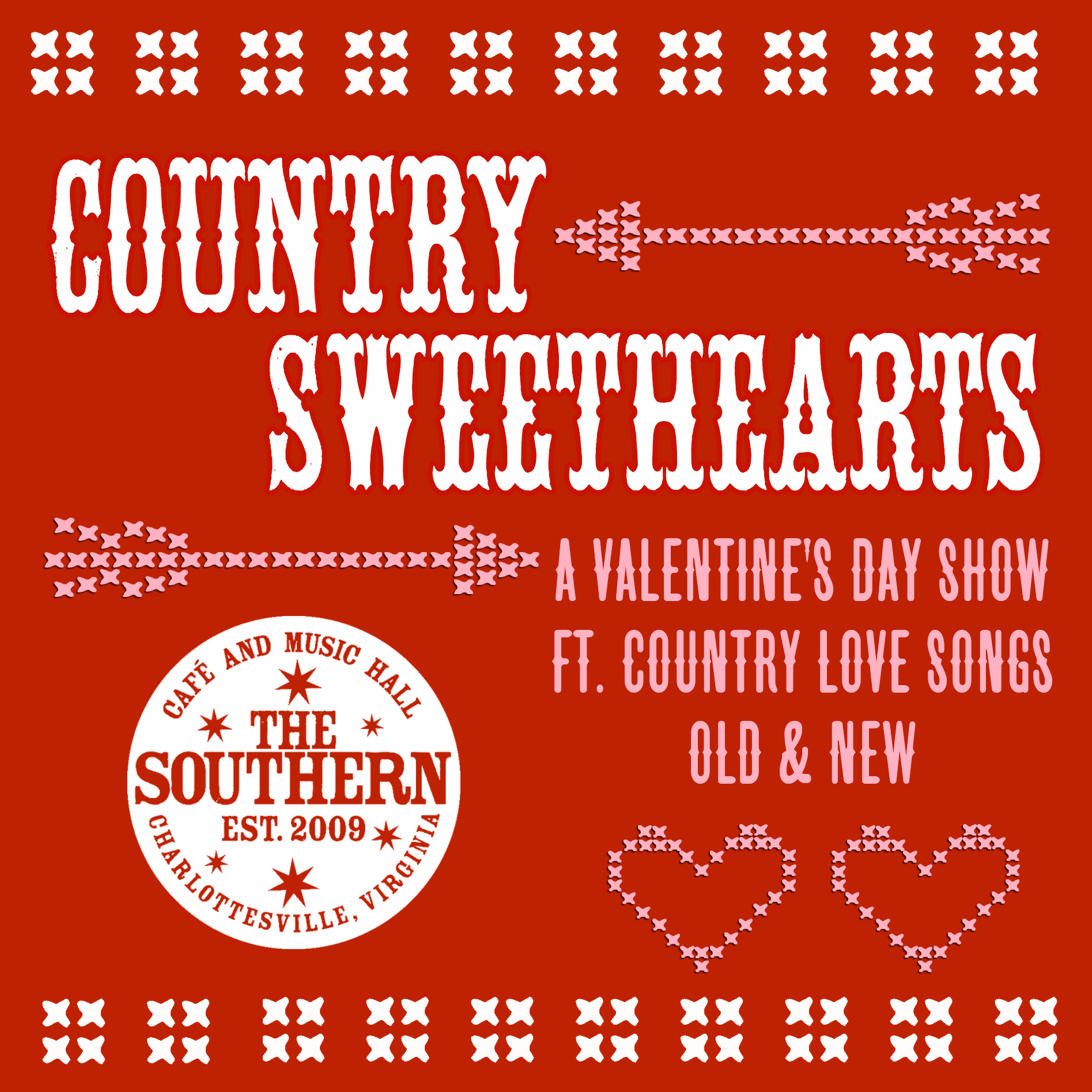 Doors

6:00 PM

Show

8:00 PM

Price

$12 Advance

$15 Day of Show

GA Seated with Standing Room
SHOWINGS
This event has already occurred.