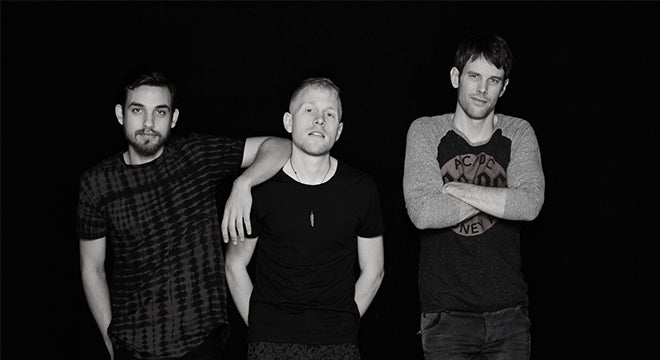 Crystal Garden Featuring Boyd Tinsley
Sat, Mar 25, 2017
Crystal Garden Featuring Boyd Tinsley
with Kendall Street Company and Pressing Strings
About Crystal Garden:
Crystal Garden was formed in the fall of 2015 by Dave Matthews Band violinist Boyd Tinsley and in their short time performing together have garnered much attention from music fans all over the U.S. He's produced their debut album, "Let the Rocks Cry Out" which will be released in March 2017. Tinsley joins Mycle Wastman (Guitar, Vox), Charlie Csontos (Bass) and Matt Frewen (Drums) on their first US tour in support of the new record.
About Kendall Street Company:
Kendall Street Company was founded in the early months of 2013 by guitarist/vocalist Louis Smith and saxophonist Andrew Drehoff. The duo had been playing together for some time in the greater Virginia Beach area, joined by a rotation of talented musicians who performed behind Louis as the Louis Smith Band. After moving to Charlottesville in late 2012 to attend the University of Virginia, the pair began putting together a group of student musicians, adding Brian Roy on bass/vocals and Ryan Wood on drums/percussion in early 2013. Since then, the band has added Price Gillock on keyboards, Ben Laderberg on the electric guitar, and Jake Vanaman on saxophone.
The band performs regularly in Virginia and throughout the East Coast, maintaining a central presence in the Charlottesville area, which includes regular live radio performances and a debut EP recorded at Blue Sprocket Sound in Harrisonburg, Virginia. The group released their debut full-length album Earth Turns in the Summer of 2016. While Kendall Street Company's music is influenced by a variety of musicians and styles, the group has been described as "psychedelic," "alternative," "jammy," "rock," "indie," and "ska." It is not uncommon for guest performers to join the group on stage for extended jams.
About Pressing Strings:
Pressing Strings is an soul stirring trio based out of the Maryland's capitol city of Annapolis. Their sound is a blend of American Roots, Blues, Folk, Rock and Reggae. The music stems from lead singer Jordan Sokel's bluesy and soulful songwriting and anchored firmly by drummer Brandon Bartlett and bassist Nicholas Welker. As a trio the band has performed and recorded relentlessly, consistently releasing new material. 2016 will see two new EP's from the band. Five From Three (March 2016), a 5 track EP done mostly live with minimal overdubbing, and Most Of Us (summer 2016) which the band teamed up with producer Scott Jacoby (John Legend, Jose James, Vampire Weekend…) and engineer/producer Neil Dorfsman (Bruce Springsteen, Dire Straits, Bob Dylan…)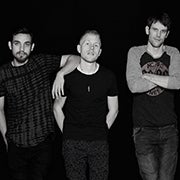 Doors

6:30 PM

Show

8:30 PM

Price

GA Standing Room

$13 Advance

$15 Day of Show