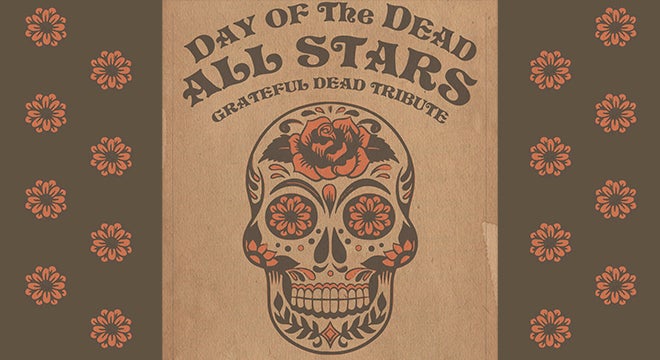 Day Of The Dead All Stars: Grateful Dead Tribute
Sat, Apr 20, 2019
Day Of The Dead All Stars: Grateful Dead Tribute
with Sisters and Brothers
About Day Of The Dead All Stars:
A veritable Charlottesville super group, Day of the Dead All Stars are comprised of members of The BLNDRS, Tequila Mockingbird, Funktional Electrik, Tyler Dick Band, Musical Suspects, and Yonderphonics, . Breathing new life into the beloved Grateful Dead song book, DOTDA gives a modern, upbeat, and funky take on the classic tunes, while maintaining the sense of exploration and adventure the Dead were known for. Expect high energy, thundering rhythms, soaring leads, and intense improvisation.
Featuring Eric Cope and Nate Smith on guitar, Ben Smith on drums, Charlie Eldridge on keyboards, and Alex Bragg on bass, and often with a plethora of special guests, Day of the Dead All Stars jam.
About Sisters and Brothers:
Sisters & Brothers is a Charlottesville, VA based group blending R&B, Motown, Reggae, Soul, Funk and Rock with psychedelic touches. Formed in 2018 to celebrate the life and music of the Jerry Garcia Band and any and all music in between.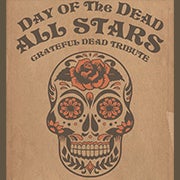 Doors

6:00 PM

Show

8:00 PM

Price

$10 General Admission

$30 Limited 4-Packs ($7.50 per ticket)
SHOWINGS
This event has already occurred.