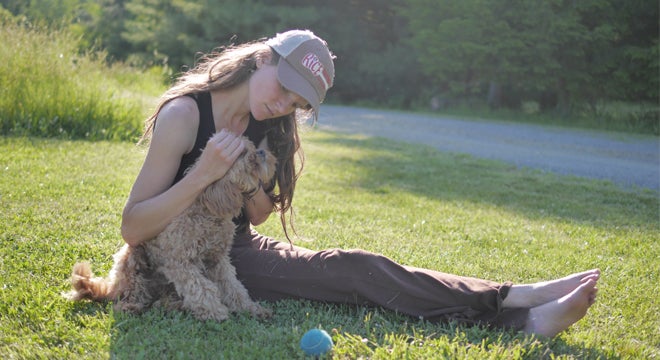 Sat, Jun 18, 2016
Devon Sproule
with Suz Slezak
About Devon Sproule

"The family wagons have been circling for a while now," says Devon, "Getting home to Virginia felt like the right move. We have a new niece, a pregnant sister, our own little dude on the way, and what feels like a dozen excited grandparents — all in Virginia. Too good a situation to pass up!"

Since 2007, Sproule's recordings have been released by Tin Angel Records, based in Coventry, England. She collaborates regularly with Toronto-based band Bernice and producer Sandro Perri. In Summer 2015, she recorded songs for a new collection, "The Gold String," in Yukon and Nova Scotia. Besides Canada and America, Sproule also travels regularly in Europe and is recently home from a tour of Australia.
I'm imagining a golden string that is connecting everything but especially, beings where love has been.

I've imagined it again and again so often, it isn't even imagining, it is making it happen. - The Gold String

The June 18th show at the Southern features Devon and her band, which includes her brother-in-law bassist Jonathan Mills (formerly Hill & Wood), friend / drummer Rob Dunnenburger, and husband / multi-instrumentalist Paul Curreri.

Support for this show comes from Suz Slezak. In the midst of her work as a core member of David Wax Museum, and starting her own family, Slezak released a collection of deep, unusual lullabies in 2015. The Washington Post noted, "Sonically, the most interesting part of David Wax Museum is not the group's namesake but its other half, Suz Slezak, whose harmonies soften Wax's serious tone."

Sproule and Slezak were both raised in rural, alternative Virginia environments and are known for their instrumental skills as well as their strength as writers and performers.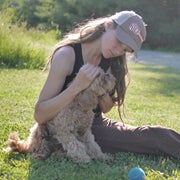 Doors

6:30 PM

Show

8:30 PM

Price

$15 Advance

$15 Day of Show

GA Partially Seated with Standing Room
SHOWINGS
This event has already occurred.