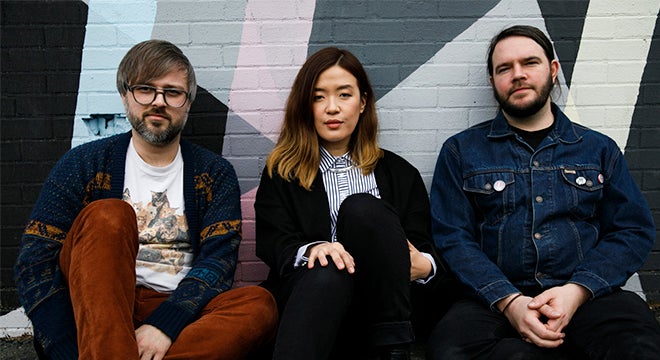 Sat, Jul 13, 2019
Eternal Summers
with pnqbud and Yessirov
pnqbud – live @ the bridge pai – dec 7 2018 from Ryan Patrick Maguire on Vimeo.
Specializing in anthemic dream pop and post punk, with colors of new wave and 90's guitar fuzz, Eternal Summers finds themselves documenting the many ways that one can cope with disappointment, fear, loss of control, loneliness and depression on the albumEvery Day It Feels Like I'm Dying.

Don't be fooled. Though the topics range from emotional numbness to tragedy, to calling out the ugly complacency within one's self, the musical influences are hopeful, breezy, and even rollicking. Taking influence from Japanese, French and Swedish pop, bossa nova and jazz, the trio still finds a way to meld these new influences into their specific breed of melodic fuzz pop.

2015's Gold And Stone (Kanine Records) and The Drop Beneath marked Eternal Summers first full lengths created entirely outside Virginia returning to Resonate Studios in Austin, TX and as Pitchfork noted: "The Drop Beneath is the most pristine sounding thing that Eternal Summers have ever recorded" and "indulges their more anthemic side, and the results are solid." According to Paste Magazine, "Their brand of loose-hanging, guitar driven, hook-filled pop has tightened into a fist." And Consequence Of Sound love for Gold And Stone's "Together Or Alone" as Top Ten Track of The Week- "Nicole Yun's sun-kissed guitar lines and wispy vocals entwine for efficient beauty, capturing the serene nature of their name perhaps more than anything else in the Eternal Summers catalog"

Eternal Summers' tour cycles have seen them play with The Pains of Being Pure at Heart, Surfer Blood, The Presidents of the United States of America, Cheatahs, We are Scientists, Nada Surf, amongst others.
pnqbud is [email protected]
pnqbud is ambigraminous
pnqbud is paige naylor and ryan maguire
pnqbud is hypnotic beat and ethereal melod
yessirov is the songwriting and electronic music project of Jeff Gregerson. A multi-instrumentalist, Gregerson has toured throughout Europe and recently performed at the Kennedy Center's Millennium Stage and Declassified series. Nora Horn is a vocalist and songwriter, and a member of the Congressional Chorus. The 2018 yessirov EP Small Comfort - Gregerson and Horn's first collaborative effort - is described as "reflective experimental art-folk."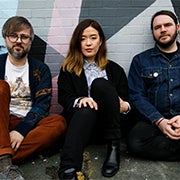 Doors

6:30 PM

Show

8:30 PM

Price

$10 Advance

$10 Day of Show
SHOWINGS
This event has already occurred.