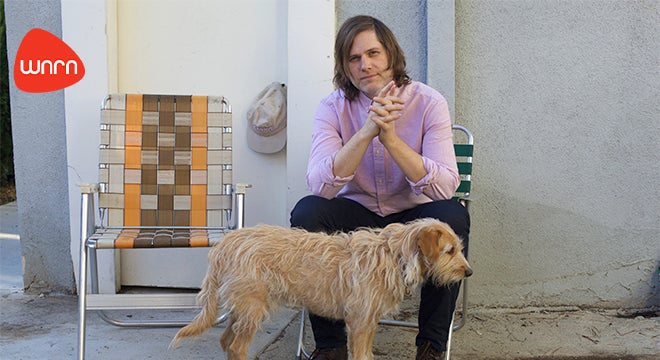 Fruit Bats Presented By WNRN - Moved to The Jefferson
Thu, Nov 21, 2019
Fruit Bats Presented By WNRN - Moved to The Jefferson
with Joyero
Due to Demand Fruit Bats are moving from The Southern to the Jefferson Theater.
All Tickets will be honored.
When Fruit Bats announced its new album and signing to Merge Records late last year, singer/songwriter Eric D. Johnson did so by "Getting in a Van Again." The 15-minute mockumentary presented a surrealist view of the music industry, while teasing the very real themes explored on Gold Past Life—due out June 21, 2019.
"I know I said I'd be around this year, but here I am getting in a van again." Gold Past Life marks both an end and a beginning. It's the end of an unintentional thematic trilogy of records that began with 2014's EDJ (a solo record by name, but a Fruit Bats release in spirit) and hit an emotional peak with 2016's Absolute Loser. They encompassed years of loss, displacement, and the persistent, low-level anxiety of the current political climate. They were written in the wake of friends who left these earthly confines and families that could have been. "I wrote music to comfort myself," says Johnson of those times. "It was a soothing balm." But these salves, these songs on Gold Past Life, also represent new beginnings—the journeys that await after making it through troubled times. In fact, the notion of getting in a van to move on—literally and metaphorically—is exactly what Gold Past Life is all about. It's about rejecting notions of idealized nostalgia ("Gold Past Life") and the process of grounding oneself in the present, both geographically ("A Lingering Love," "Ocean") and spiritually ("Drawn Away").
That spiritual sense of place is particularly important to Johnson, who has always been fascinated by dreams and the subconscious stories they can tell. "Some of these songs are directed at specific people, some at amalgams of people, and lots at myself, or the subconscious version of myself—that version like how they say you're every single character in your dreams," he says. "Even the artwork represents the notion that we're all the characters in our dreams. Here's me looking at you: I'm a deer on a beach looking you dead in the eye and licking my lips." Even as he works through these journeys, Johnson's falsetto still shines atop the bopping folk-rock of Gold Past Life. The new record also features more keyboard influences and a range of guests including Greta Morgan (Springtime Carnivore, Vampire Weekend), Neal Casal (Circles Around the Sun), Trevor Beld Jimenez and Tim Ramsey (Parting Lines), Meg Duffy (Hand Habits), and more. It also sees his working relationship with producer and engineer Thom Monahan (Neko Case, Peter Bjorn & John, Devendra Banhart) hit its stride. According to Johnson, "Fruit Bats has been a cult band for a long time." With Gold Past Life, he hopes to bring more immediacy to the music and share positivity, hope, and motivation to keep on keepin' on with a wider audience. "Fruit Bats makes existential make-out music," he describes with a chuckle. "But you're also welcome to dive into it deeper if you want. Good pop music should be sublime like that."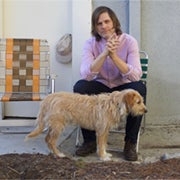 Doors

6:30 PM

Show

8:00 PM

Price

$17 Advance

$20 Day of Show