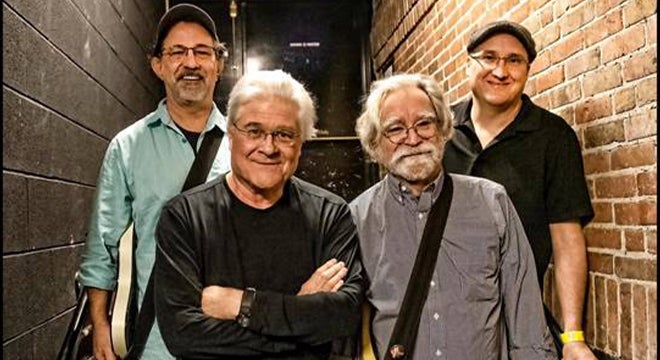 Sat, Dec 21, 2019
Gladstones
with Mama Tried and Kingdom of Mustang
About The Gladstones:
Long ago in a distant galaxy, Bob Girard toured the East Coast in the estimable Charlottesville band, The Casuals featuring Johnny Sportcoat. The band dissolved, Bob got a job, had kids, the whole nine yards. A few years back, Bob got run over by a bus in Rome, started playing guitar as therapy for his shattered arm, and began to write songs again at an incredible rate. The Gladstones were born. Bob enlisted his long-time friend Charlie Pastorfield to play guitar in his new band. Their kickin' rhythm section consists of Jim Ralston on drums, Tim Ryan on bass. The Gladstones play straight, old school rock 'n' roll of every variety, ranging from Johnny Cash to The Clash, from Rolling Stones to Grateful Dead. They mix in a bunch of original songs, penned by Girard and Pastorfield, that fit right in to the general mayhem.

About Mama Tried:
Mama Tried is a 5-piece band from Charlottesville, Va., with Susan Munson on guitar and vocals, Charlie Pastorfield on guitar and vocals, Stuart Holme on bass, Kent Raine on drums, and Sam Johnston on keys, vocals and harmonica. These five play high-energy versions of early Grateful Dead songs, plus their own impressive material, with a heavy accent on improvisation. Even though their name is taken from a Merle Haggard tune, they are definitely a "jam band," with the ability to go out exploring while remaining cohesive, then get back smoothly to the original song, and make it all sound good.

About Kingdom of Mustang:
Once upon a time, in a land far, far away … A small band of warrior monks wandered throughout the several realms in search of truth, justice, and a decent cheeseburger. Years of travel and travail brought them to the gates of the Kingdom of Mustang, hidden deep in the Himalayas. They were ushered to the throne room to present themselves to the King, who quickly took their measure and presented to them a quest. "Seek ye the golden tone, the savage note tamed by the spirit, the song of the sky, and deliver it to the people, for they are forsaken". With humble thanks, the monks departed from the Kingdom of Mustang and returned to the world of men, intent on fulfilling their quest, achieving their spiritual goals, and finding that cheeseburger.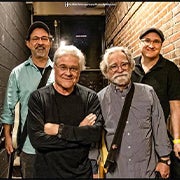 Doors

6:00 PM

Show

8:00 PM

Price

$10 Advance

$10 Day of Show
SHOWINGS
This event has already occurred.