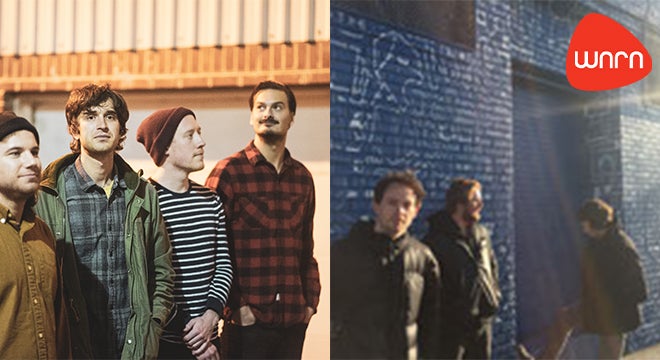 Gold Connections and Stray Fossa
Sat, Feb 29, 2020
Gold Connections and Stray Fossa
with Ceterus Presented by WNRN
Gold Connections is a band started by Will Marsh at the College of William and Mary, where longtime friend Will Toledo (Car Seat Headrest) produced and recorded Marsh's debut self-titled EP released in 2017 on Fat Possum Records. After support tours with Car Seat Headrest, opener slots with bands such as The Districts, Futurebirds, Soccer Mommy and even a tour through Europe culminating with a showing at the esteemed Primavera Club festival, Marsh introduced us to the next phase of the band. With newly found access to professional recording studios, such as Mitch Easter's Fidelitorium, Gold Connecttions followed up their scrappy debut EP with two new releases that adventured into hi-hi, 2018's Popular Fiction LP and 2019's Like A Shadow. Their newest milestone was a session with World Café, a prestigious live radio program syndicated by NPR, which is set to air this January. With a new sound in hand and the promise of more growth to come, the future shines bright for Gold Connections.
Nick and Will Evans, alongside childhood friend, Zach Blount, cut their teeth experimenting with elements of classic British pop pulled from family record collections, at the same time developing an ear for the lyrical storytelling traditional to the Appalachian music-scape in which they grew up. A renewed effort to achieve compromise amidst opposing artistic tastes continues to drive their creative process. Having spent six years pursuing independent musical projects while living apart in the US, UK, and Germany, the band's debut release, Sleeper Strip, speaks to this ongoing effort both in theme and craft. Entirely home-recorded and self-produced, the EP is a testament to their collaborative songwriting and self-sufficiency in music production.
All three are originally from Sewanee, Tennessee. Sleeper Strip marks the band's first release since regrouping in Charlottesville, Virginia in early 2018.
Stray Fossa can be defined by a shared desire to make more sound than one would expect from a three-piece. "Heavy on atmosphere and hypnotic vocal harmonies" the band carefully pools ambient bass and guitar layering with shimmering vocal washes to craft songs that hover somewhere between modern garage and indie pop with a varnish of nostalgia for what hit the airwaves in the 60s and 70s. The Evans brothers' lyrics float on top—at times an intimate narrative and other times mixing pointed observation with subtle but unassuming commentary on human behavior and complacency.
Upon its release in late 2018, Sleeper Strip garnered praise from notable music blogs and magazines, such as The Wild Honey Pie, Obscure Sound, Whurk Magazine, Look Up Records and others. Compared to the likes of Beach House, Real Estate and The War on Drugs, the three-track release has been described as a "nocturnal vein of rock with strong melodic elements" – a "heart-rending blend of garage rock and dream pop" with "consistently superb vocal deliveries throughout". Outlets were quick to applaud the songwriting as well as home production and recording. Stray Fossa's third single, "Commotion," released in September 2018, received positive reviews as a "compelling unconventional" take on shoegaze and was placed into heavy rotation on Spotify's Fresh Finds and Fresh Finds: Six Strings playlists. Following a successful stretch of shows up the east coast, the band released their fourth single, "Swells," in January 2019.
Ceterus is a collective of minds and musicians from Charlottesville focused on an all-inclusive approach to music. Arising from a hastily-put together crew for a bar show in November of 2018, this four-piece melds together many strands of influence, from jazz to rock to bossa nova, into one musical whole. During a Spring retreat in the mountains of Georgia, "For Ya," their first single, was written and self-recorded, releasing a few weeks later. The song blends a lackadaisical vibe borrowed from the current-like influence of a river into a slow burning jazz structure. "Queen of Cups," their second single, released a few months later, dedicating itself to the atmosphere of a classic summer anthem. Since then, the band has been writing and performing at a breakneck pace, amassing an array of different voices and energies in their creative material. Currently they are hard at work on releasing a new single by the end of 2019 along with a debut EP due out in 2020.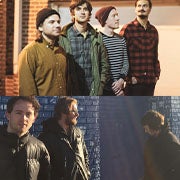 Doors

6:00 PM

Show

8:00 PM

Price

$10 Advance

$12 Day of Show
SHOWINGS
This event has already occurred.