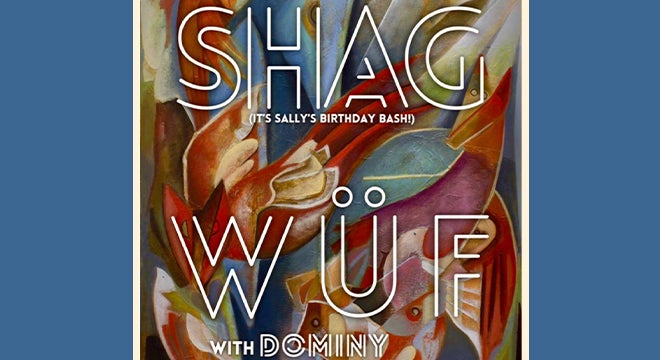 Happy Birthday Sally! Pop Up Show with Shagwüf
Sun, Jun 23, 2019
Happy Birthday Sally! Pop Up Show with Shagwüf
with Dominy
About Shagwüf:
Psychedelic gutter glam. Swamp metal. Rap rock. Riot grrrl anthems. Bilingual party band based out of Charlottesville, VA providing a safe space for POC, LGBTQIA, immigrants and lovers of hair-flipping, back bending rock n roll.

"Shagwüf's first full-length album unleashes heavy psychedelic blues on the ears of an unsuspecting public. There is a lot to unwrap here. The dense musicality suggests a mastery of instruments. Mood and tempo change quickly within songs courtesy of drummer Pablo Olivieri, which define the swampy atmosphere. The lyrics suggest a primal, violent undercurrent. "Run O' Bad Luck" begins almost as a self-empowering dance track before vocalist Pete Stallings turns to the listener to snarl questioningly, "How does it feel to be someone else's meal?" "Fight Like a Girl," with bassist Sally Rose on lead vocals, exhibits the best attributes of a top-notch Kim Deal-fronted Pixies song, one-upping Julius Caesar with the refrain, "She came, she saw, she broke my jaw." The garage energy blazes toward "Cassolette," the five-minute churning typhoon at the album's center. Once there, all instruments explore the parameters of their existence with many a noodle. Sally Rose and Sweet Pete complement each other's vocals throughout. In spite of the intensity, the songs have a strong throughline of humor as well, one necessary to sell the charming couplet, "Ridin' my cheetah chariot / I feed my cheetahs on baby carrots.' "
-Whurk Magazine

About Dominy:
Dominy is a Philadelphia based indie band that crafts hook-laced, irreverent rock and roll that draws a wide array of influences that include surf, classic country, and Americana. Formed in 2016, Dominy released their debut album, 'Wet Leather' in January 2017, as well as a follow up EP that July titled 'Dry Pleather'. During their time playing in Philadelphia as well as touring, Dominy has garnered a reputation for high energy shows suffused with sardonic humor. Currently in the studio, Dominy forges ahead with their relentless energy, working on their second full length album (slated for spring 2019), the third release in under two years as a band.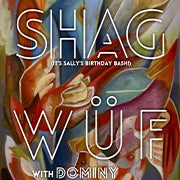 Doors

6:00 PM

Show

8:00 PM

Price

$5 Advance

$5 Day of Show
SHOWINGS
This event has already occurred.