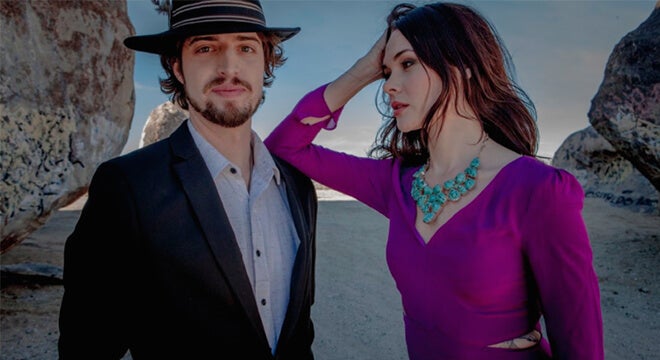 Fri, Jun 26, 2015
HONEYHONEY
with Bryan Elijah Smith & The Wild Hearts
Perhaps sometime in the early 90's Ben Jaffe and Suzanne Santo passed each other on a turnpike or east coast beltway in transit on a family road trip getaway. Perhaps their families stopped at the same Maryland welcome center and 9 year old Ben and Suzanne stared at the same bag of cheezits in a vending machine, turned to each other and said " Hey homey, let's meet up in Los Angeles in ten years and start a folk band that will turn into a folk rock band that will turn into a full throttle rock all the way band."
Either way, the coalescence of HONEYHONEY has been nothing short of a predetermined soul contract amongst two alien hybrids that came here to spread sweet jams, inappropriate stage banter and insightful beliefs and thoughts via the clubs, festivals, theaters, internets, and Joe Rogan podcasts of the world.
Their menagerie of sounds covers many traditional genres ranging from blues/rock and folk, to hip hop and jungle cat, which can explain why they've toured alongside the diverse likes of Sheryl Crow, James Morrison, Christina Perri, Trampled by Turtles, Xavier Rudd and Jake Bugg. They have a tendency to fit in everywhere from their performances for the bootyshort-wearing throngs of Coachella to the lawnchair-toting masses of the Newport Folk Festival. Their love for the music they create and their friendship in this life are like a sacred egg that continues to be incubated with the utmost tender care.
As they are in the middle of recording their third record, the rumors of it's evolved eargasmic potential have been spreading like a fungus that you won't want to get rid of. It has been said that you can expect a twist on their previous album releases that brings them to the level known as "ballin".
In their passionate endeavor to spread love and joy through their tunes, the now 20 something year old Ben and Suzanne have honored and appreciated their journey of rock thus far and will continue to do so until the mothership calls them home.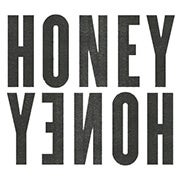 Doors

6:30 PM

Show

8:30 PM

Price

$15 Advance

$17 Day of Show

GA Standing Room
SHOWINGS
This event has already occurred.