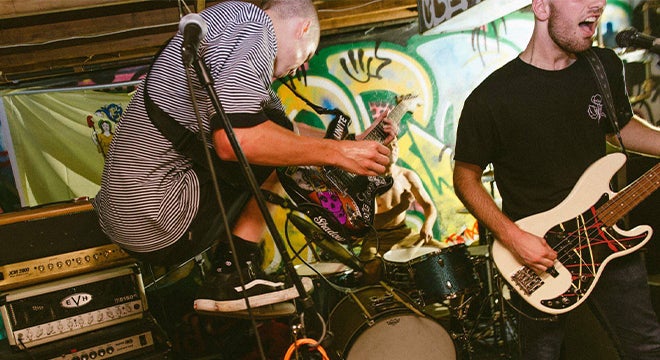 Sun, Jan 5, 2020
Jack and the Me Offs
with Xsmashcasters, Cream Dream, and Latchkey Kids
We're here to play our little hearts out. As fast and loud as possible we have catchy melodies and groovy beats. Count on us for a good time. If you and your friends are looking for music to dance to on a Friday night you're in luck. We are trying to bring back the spirit of 80's and 90's punk with a new flavor, and ultimately revive it.
Born in 2016 out of the remains of The Smashcasters (2001-2013), XSmashcasters are a Charlottesville/Richmond, Virginia-based band whose old-school style encompasses genres such as 1970s NYC and English style Punk, Street Punk, Rock 'N' Roll, Bootboy Glam, Proto Punk, Mod, Power Pop, New Wave, and Oi!

XSmashcasters features former members of the 1990s/2000s Punk and Goth stalwarts The Halfways (Richmond), The Counselors (Charlottesville), and In Tenebris (Charlottesville). Collectively, members have also previously played in the Charlottesville and Richmond Gothic, Psychobilly, Horror, and Hardcore acts If/Then, Oh So, The Savages, New American Nightmare, Bloody Crackdown, Unit F, and the Screaming Infidels.
With their bellies full of Mickey D's, a skip in their step, and a wry smile, CREAM DREAM sets forth to destroy the world. Human kind has had a good run, but it's time for better things. By listening to the heart-healthy vibrations of Big D's feather dusted, air tight, karate-chop drum sticks, Garbo Darbey's fwubby bass nugz, and the stilted shimmer of mostly useless Merckx Halfman's out-of-tune stratocaster, your soul will be sucked straight out of your eye balls. CREAM DREAM is reelin' in the big one, so be prepared. You knew it was coming.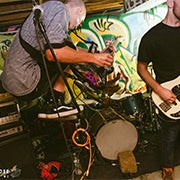 Doors

5:30 PM

Show

7:30 PM

Price

$7 Advance

$7 Day of Show
SHOWINGS
This event has already occurred.