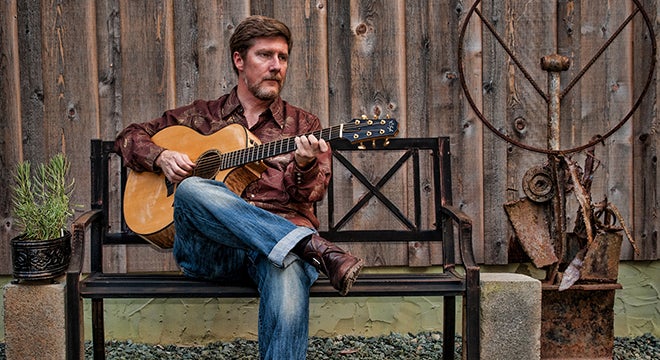 Sat, Aug 6, 2016
Jason Burke
with The Working Effective
Based in Charlottesville, VA, Jason Burke began playing guitar in 1985 and started writing songs in 1993. Ealiest influences ranged from Jim Croce, The Eagles, and James Taylor to the Beatles and AC DC. His sound is a blend of 70's Rock and Roll and California Country.

A regular at Songwriter Night at The Local in Belmont (Charlottesville, VA), Jason Burke play shows throughout Virginia. Most of his music energy these days is focused on three things: The Six Pack Songwriter Series, his brand new record, and live performance.

The Six Pack is a local music showcase headquartered at The Southern Cafe & Music Hall in Charlottesville, VA. It's mission is to better showcase the wealth of talent in Virginia's songwriting scene. You can learn more at
www.sixpacksongs.com.

Jason's foray into recording came with the EP, "Just a County Down", a 4 song disc released on 06/06/2014. It is a sampling of his twangier tunes, and also features the crowd favorite, "Monkey See Monkey Do."

To hear the EP, please visit www.soundcloud.com and search jasonburkemusic.

2015 brought live performance opportunities, as Jason found himself opening up for Michael Clem (Eddie From Ohio) and Charlie Mars.

In May 2015, Jason began work on his first full-length CD, "Burning Daylight." This CD is in some ways a departure from the country overtones of the previous album. Pulling from rock, blues, jazz, soul, and country, the record is a marriage of Jason's songs and the dynamic accompaniment provided by the session's players.

Clocking in just under 40 minutes, the record is a tribute to the classic recordings of the 70's, with the song calling the shots as much as the artist does. Co-produced by Jason Burke and Butch Taylor (Dave Matthews Band), it features a Who's Who of Central Virginia luminaries: Sam Wilson (Sons of Bill), Michael Clem (Eddie From Ohio), Rick Olivarez, James McLaughlin (In Full), Charles Owens (In Full), Julia Kwolyk, and Susan Munson (Jeebus). The result is a whirlwind of sounds and styles that will continue to delight.

"Burning Daylight" has an official release date of Sunday, December 13, 2015. It is available through CD Baby and through www.jasonburkemusic.com.

To stay posted on what Jason Burke is doing, be sure to visit www.jasonburkemusic.com andwww.sixpacksongs.com.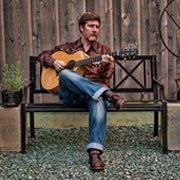 Doors

6:00 PM

Show

8:00 PM

Price

GA Partially Seated with Standing Room

$8 Advance

$10 Day of Show
SHOWINGS
This event has already occurred.