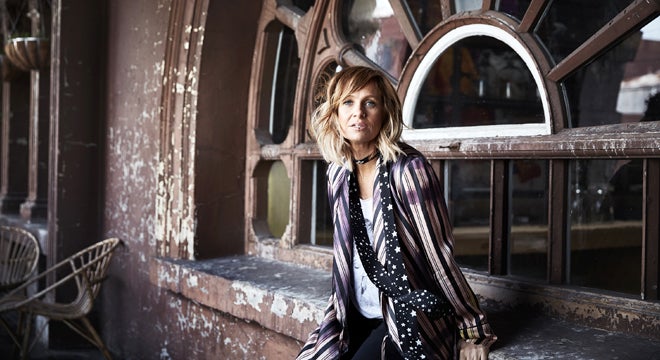 Kasey Chambers - *POSTPONED*
Sat, Jul 15, 2017
Kasey Chambers - *POSTPONED*
with Garrett Kato
Due to unforeseen circumstances, the Kasey Chambers show tonight at The Southern is postponed. We are working to reschedule the date as soon as possible. Ticket purchasers can be refunded at the point of purchase through July 31 and will be first to know once a new date is confirmed. The Southern and Kasey's team sincerely apologize for any inconvenience and look forward to playing in Charlottesville soon! If you have any questions, please do not hesitate to contact The Southern Customer Service at information@thesoutherncville.com.
About Kasey Chambers:
Australian singer-songwriter Kasey Chambers embarks on the U.S. leg of her international tour in support of her eleventh studio album Dragonfly. The album debuted in Australia at #1 on the ARIA Albums Chart as well as being #1 on the ARIA Top 50 digital albums, Top 40 Country Albums, Top 20 Australian Artist Albums and Top 20 Australian Artist Country Albums. The album's official U.S. release is set for later this spring.
Dragonfly, her acclaimed double album and follow up to 2014's Bittersweet, features special guests Keith Urban, Ed Sheeran, Paul Kelly, Grizzlee Train, Harry Hookey, Vika and Linda Bull, and Foy Vance. The first disc of Dragonfly was produced by ARIA Hall of Famer Paul Kelly at The Sing Sing Sessions, while the second was produced by Chambers' brother Nash Chambers at The Foggy Mountain Sessions.
Of the new recording, Chambers reflects, "Working with Paul Kelly as my producer on one side of the double album Dragonfly was a dream come true. Paul brought out a whole new side of me, but then I also got to enjoy the comforts of recording with the person who knows and has shaped my original sound better than anyone, my brother Nash, along with my live touring band who have become a huge part on my sound. This double album shows who I am as much as any piece of work I have ever done."
Acclaimed artist David Bromley created a portrait of Chambers for the album's cover art. He explains, "In painting Kasey I first endeavored to find her, instead I found many different dimensions and aspects. This portrait combines them all because she is at once uncomplicated and also a mysterious individual—this combination is very alluring."
Chambers has received 11 ARIA Awards (Australia's Grammy equivalent), 22 CMAA Golden Guitar Awards, 2 Americana Music Award Nominations and 10 APRA Awards to her name. She also holds the record for the most decorated solo APRA Songwriter in Australia (APRA is Australia's ASCAP/BMI equivalent).
Chambers has previously topped the ARIA Albums Chart with Barricades & Brickwalls (2002), Wayward Angel (2004), Carnival (2006) and Rattlin' Bones, her 2008 collaboration with Shane Nicholson.
"Songwriting excellence and passion in performance that is so hard to find these days, except, perhaps, by her very few peers in this field, including Gillian Welch, Patty Griffin and, of course, the great Lucinda Williams."—Huffington Post
"A towering songbook, wordy and resigned, Dragonfly is the opus of Australia's foremost progenitor of, and innovator in, the country-roots fold. It's the masterwork
of a heart laid bare in song."—Rolling Stone Australia
"An epic tale."—Melbourne Herald Sun
About Garrett Kato:
Garrett Kato is a Canadian Born musician and songwriter. He lives in Byron Bay, New South Wales with his Australian partner and daughter.
In 2015 Kato released his second album That Low and Lonesome Sound, to much critical acclaim. "A gentile gem rich with song writing nous and emotion leaking from every pore." - Rolling Stone Magazine. Prior to the release of the LP Kato signed a three album publishing deal with Sony ATV.
"Sweet Jane" was featured in the Hollywood Motion Picture "Bad Moms" and spent several weeks in the top 100 US Alternative charts as well as racking up over 1.5 Million Spotify plays.
Kato has toured extensively throughout Australia with artists such as Pete Murrray, Bernard Fanning and Kasey Chambers. He has captive crowds with his detailed songs and masterful melodies that walk the line between Americana and Folk.
At times, That Low and Lonesome Sound evokes subtle images of a darker Springsteen with the moments of lush beautiful instrumentation from the likes of Bon Iver. The album was recorded over two years at Kato's homer studio in Byron Bay with the help of engineer Anthony Lycenko . Kato had been living in Australia four years Once the record was finished, the dramatic life event was a detailed in centre piece of the album.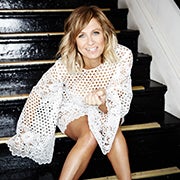 Doors

6:00 PM

Show

8:00 PM

Price

GA Standing Room

$27 Advance

$30 Day of Show
SHOWINGS
This event has already occurred.