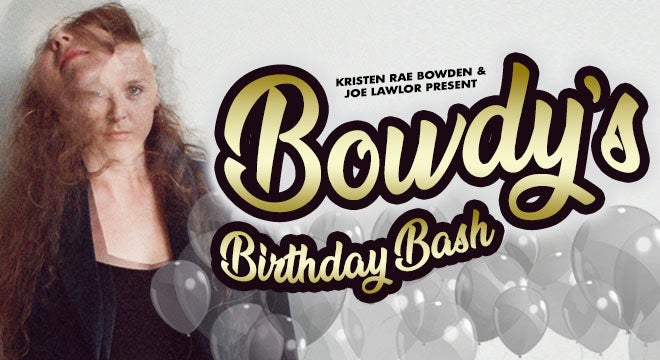 Kristen Rae Bowden & Joe Lawlor present: Bowdy's Birthday Bash
Fri, Jan 24, 2020
Kristen Rae Bowden & Joe Lawlor present: Bowdy's Birthday Bash
with Wild Common
It's Kristen Rae's birthday! And the perfect excuse for a mid-winter party, piano rock style.
Join us at The Southern for an evening of music with Wild Common, Kristen Rae Bowden, Joe Lawlor, and the Bowdy Band.
We'll pretend it's your birthday too.

About Kristen Rae Bowden:
sWithin singer-songwriter Kristen Rae Bowden is the spirit of the mountains and a wild streak of wanderlust. Her 11-song debut, Language And Mirrors, snapshots nostalgic moments of rugged rural life and bracing jolts of adventure. It's an electrifying yin yang collection of roots rock and stately orchestral rock that lyrically reveals the singer-songwriter's fiery blend of sensitivity and strength. Her artistry brims with clever metaphorical turns of phrases, raw emotionality, and imaginative musical arrangements. Kristen counts as inspiration such diverse artists as Led Zeppelin, Fleetwood Mac, Primus, Radiohead, Joni Mitchell, John Prine, and legendary musical theater composer Stephen Sondheim. In performance she exudes white-knuckle passion, pounding the sh#& out of her piano while sharing her majestic musicality.

About Wild Common:
Wild Common is a genre-defying "New Appalachian" band out of Charlottesville, Virginia. The whole is more than the constituent parts, but the constituent parts help understand the whole: Frontwoman Davina Jackson is a soul and gospel singer with a killer voice at the center of the band's music. She used to sing back-up with the Wailers. Fiddle player Nate Leath won the famous Galax Fiddler's Convention when he was 11 and has since grown into one of the most talented fiddlers of this generation. Drummer Rob Hubbard grew up in rural Virginia and went on to become an accomplished reggae drummer Bassist Dhara Goradia has a long jazz pedigree. Keyboardist Bryan Holmes honed his unparalleled stylings in the hard streets of Raleigh, North Carolina. And songwriter and guitarist Brennan Gilmore has roots in old-time and bluegrass but has played fusion music across the globe. Last but not least, Davina's son Atreyu Jackson picks up the mic to rap with the band. In the late summer of 2017, all of these musicians from diverse musical backgrounds holed up at a farmhouse outside of Charlottesville to hash out some tunes. And immediately it clicked. They weren't trying to force different genres on top or beside each other but were just taking songs at their essence – a melody and harmonization – and constructing them by playing as their individual traditions and backgrounds formed us to do. The result is refreshingly new, but also strangely familiar.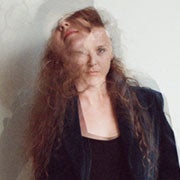 Doors

6:30 PM

Show

8:30 PM

Price

$10 Advance

$10 Day of Show
SHOWINGS
This event has already occurred.